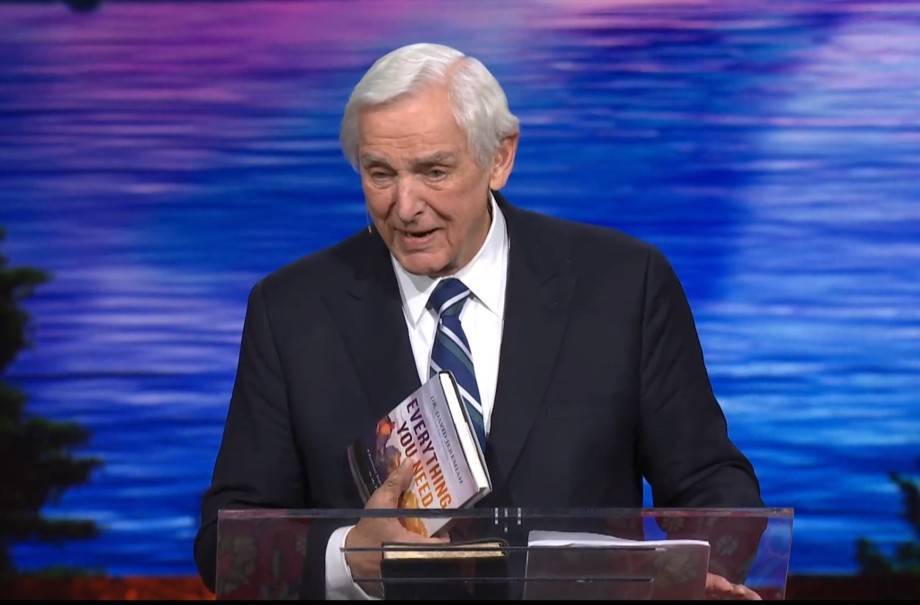 11 March 2023 Turning Point With Dr. David Jeremiah Daily Devotional
TURNING POINT DAILY DEVOTIONAL FOR 11 MARCH 2023 BY DR DAVID JEREMIAH
Welcome to David Jeremiah Devotional, an American evangelical Christian author, founder of Turning Point Radio and Television Ministries and senior pastor of Shadow Mountain Community Church. Read and digest the word of the lord for today and see how powerfully it will impact you. God bless you.
Today's Topic: Spring Forward: Mentoring
Scripture: And the things that you have heard from me among many witnesses, commit these to faithful men who will be able to teach others also. 2 Timothy 2:2
Recommended Reading: Psalm 71:17-18
Nothing will help you spring forward in your Christian faith more than mentoring. Maybe that word intimidates you, but it's simply doing what Paul wanted Timothy to do. Perhaps there's a lonely young person who would welcome a kind word. Or a class of children to teach. Or a child or grandchild who would memorize a Bible verse if encouraged to do so.
Is there a kid's team that needs a coach? A local school needing a volunteer? A college class that would enjoy some snacks, giving you an opportunity to mingle with them?
Every church needs workers, and every worker can find a way to disciple someone else. Fill yourself with Scripture, grow in wisdom and confidence, and develop good insights. Then ask God to use you to encourage someone else in their spiritual formation. Adopt this biblical prayer today: "O God, do not forsake me, until I declare Your strength to this generation, Your power to everyone who is to come" (Psalm 71:18).
Even the scars of past abuse and injury can be the means of bringing healing to another. What wonderful opportunities to make disciples!
Charles Swindoll
Read-Thru-the-Bible: Joshua 21 – 24
Read More Daily Devotional Message on DAILYDEVOTIONAL