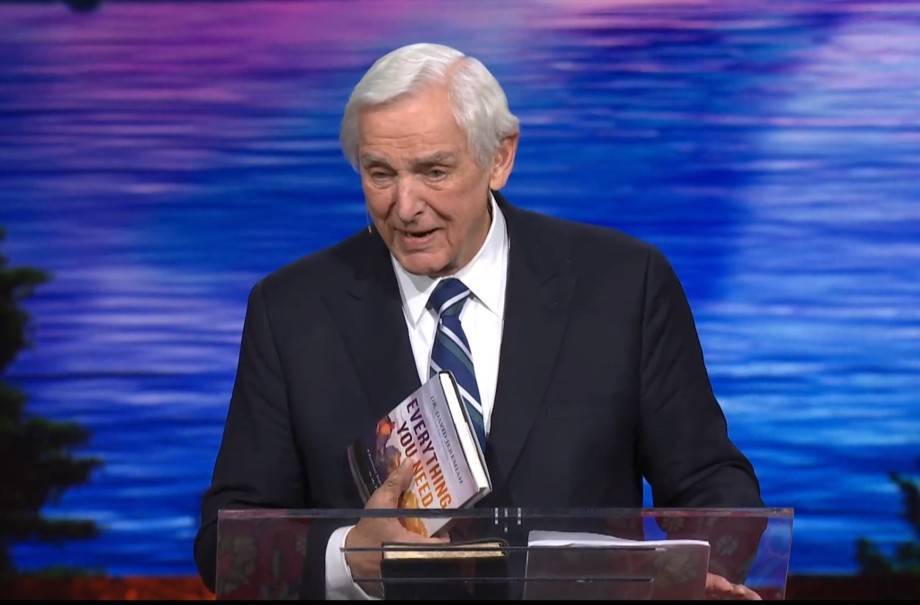 15 March 2023 Turning Point With Dr. David Jeremiah Daily Devotional
TURNING POINT DAILY DEVOTIONAL FOR 15 MARCH 2023 BY DR DAVID JEREMIAH
Welcome to David Jeremiah Devotional, an American evangelical Christian author, founder of Turning Point Radio and Television Ministries and senior pastor of Shadow Mountain Community Church. Read and digest the word of the lord for today and see how powerfully it will impact you. God bless you.
Today's Topic: The Weight of the Wait
Scripture: Wait on the Lord; be of good courage, and He shall strengthen your heart. Psalm 27:14
Recommended Reading: Psalm 27:11-14
For biblical heroes, God's will often unfolded slowly. Think of Abraham and Sarah waiting decades for a child; David waiting to ascend to the throne; Joseph spending his twenties in an Egyptian jail; Paul being imprisoned five years in Jerusalem, Caesarea, and Rome. Think of the man in John 5 who suffered an infirmity 38 years before Jesus healed him.
When God shows us the way forward, we shouldn't hesitate a moment before proceeding. But when we don't have the opportunity or inner peace to move forward, we trust in God's timing. We wait while He works. Waiting time is not wasted time.
The Lord is working in our circumstances to align all the details to His will. He is working on us to develop patience, perseverance, character, and optimism.
God works as we're waiting, so trust Him in times of little observable progress. Isaiah 40:31 says, "But those who wait on the Lord shall renew their strength."
In due time, He will give the victory!
Time is one of God's most effective tools for teaching us to rely on Him.
Charles Stanley
Read-Thru-the-Bible: Judges 6 – 8
Read More Daily Devotional Message on DAILYDEVOTIONAL