Sunday Daily Mass 9th August 2020 with Pope Francis (Recitation of Angelus) at Vatican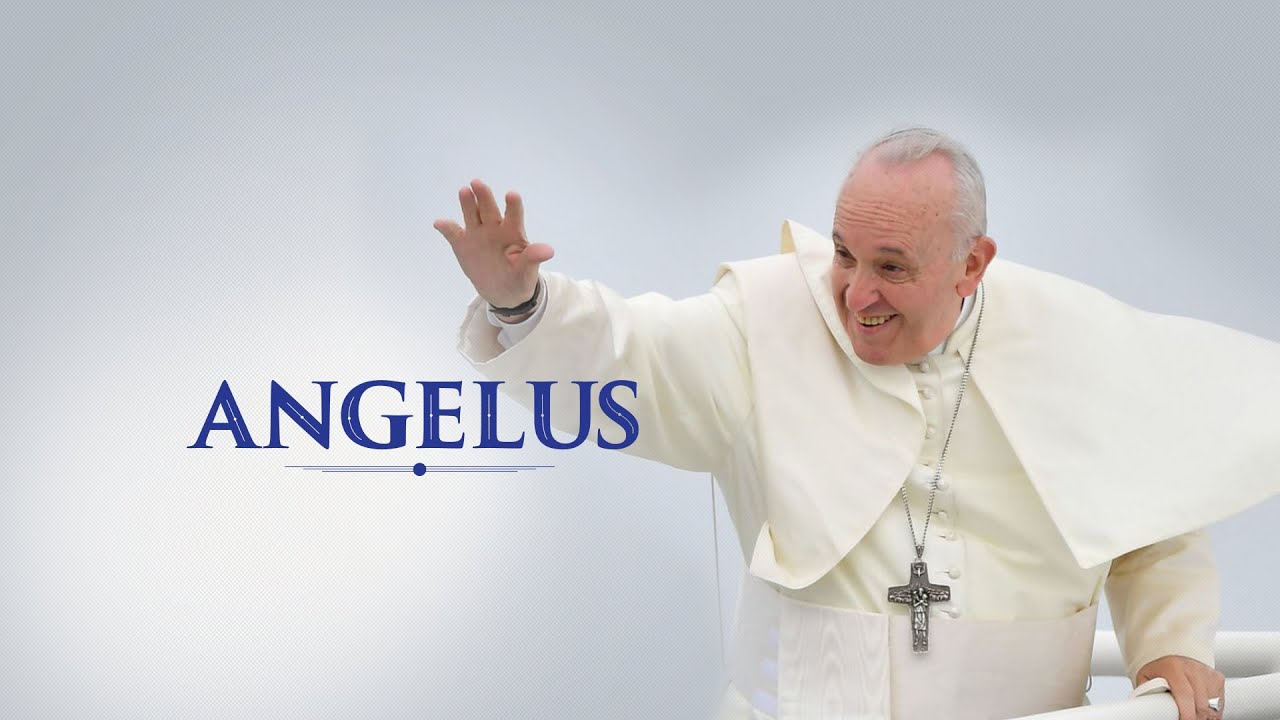 Sunday Daily Mass 9th August 2020 with Pope Francis (Recitation of Angelus) at Vatican
You are watching Live Daily Mass (Recitation of Angelus) with Pope Francis Today Sunday 9th August 2020 at Vatican
Recitation of the Angelus Prayer with Pope Francis from the Vatican. Watch Daily Mass on Shalom World and receive the abundant grace of God. Shalom World TV will be airing all Papal events Live on this YouTube channel.
Watch below;
Sunday Daily Mass 9th August 2020 with Pope Francis (Recitation of Angelus) at Vatican
You can read Today's Daily Mass Readings below;
First Reading: First Kings 19: 9a, 11-13a
9 And when he was come thither, he abode in a cave: and behold the word of the Lord came unto him, and he said to him: What dost thou here, Elias?
11 And he said to him: Go forth, and stand upon the mount before the Lord: and behold the Lord passeth, and a great and strong wind before the Lord over throwing the mountains, and breaking the rocks in pieces: the Lord is not in the wind, and after the wind an earthquake: the Lord is not in the earthquake.
12 And after the earthquake a fire: the Lord is not in the fire, and after the fire a whistling of a gentle air.
13 And when Elias heard it, he covered his face with his mantle, and coming forth stood in the entering in of the cave, and behold a voice unto him, saying: What dost thou here, Elias? And he answered:
Responsorial Psalm: Psalms 85: 9, 10, 11-12, 13-14
9 I will hear what the Lord God will speak in me: for he will speak peace unto his people: And unto his saints: and unto them that are converted to the heart.
10 Surely his salvation is near to them that fear him: that glory may dwell in our land.
11 Mercy and truth have met each other: justice and peace have kissed.
12 Truth is sprung out of the earth: and justice hath looked down from heaven.
13 For the Lord will give goodness: and our earth shall yield her fruit.
14 Justice shall walk before him: and shall set his steps in the way.
Second Reading: Romans 9: 1-5
1 I speak the truth in Christ, I lie not, my conscience bearing me witness in the Holy Ghost:
2 That I have great sadness, and continual sorrow in my heart.
3 For I wished myself to be an anathema from Christ, for my brethren, who are my kinsmen according to the flesh,
4 Who are Israelites, to whom belongeth the adoption as of children, and the glory, and the testament, and the giving of the law, and the service of God, and the promises:
5 Whose are the fathers, and of whom is Christ, according to the flesh, who is over all things, God blessed for ever. Amen.
Comments
0 comments