Air Strikes! – Bishop T.D. Jakes Message 29th August 2021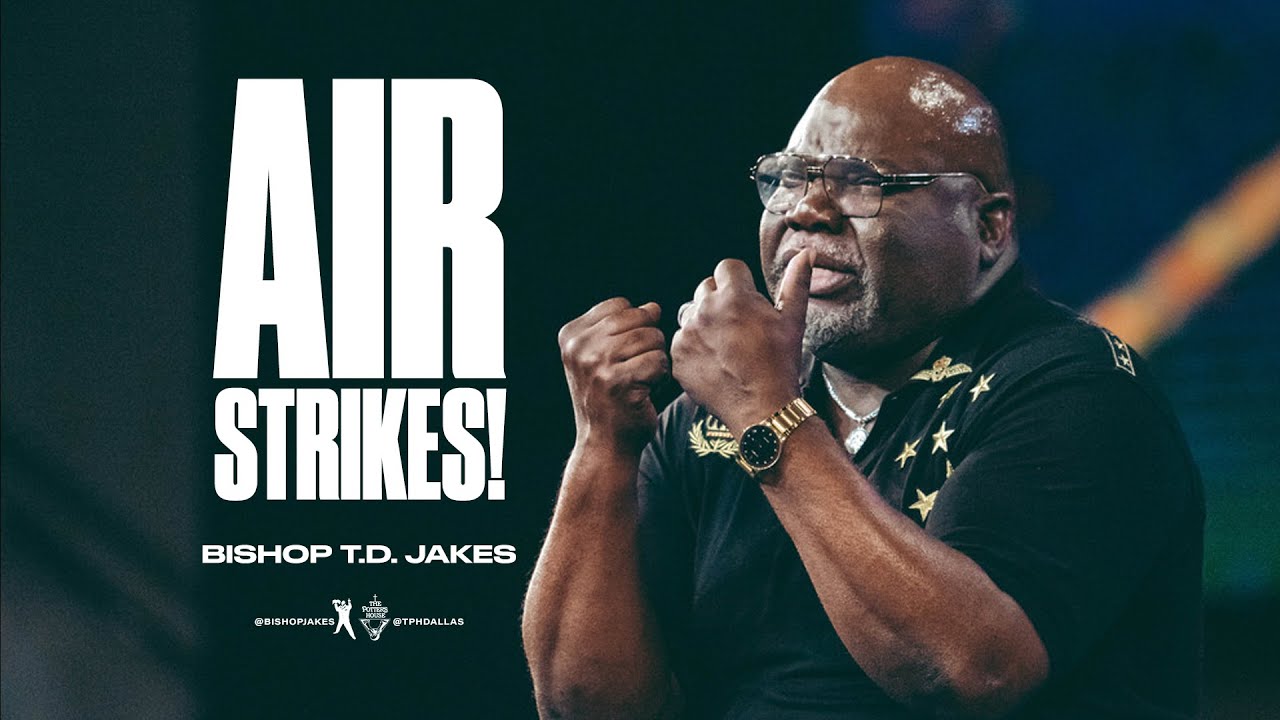 Air Strikes! – Bishop T.D. Jakes Message 29th August 2021
You don't just win because you're a warrior; you win because you have an intercessor. You can only fight alone so long before you need help. When the battle is long and weariness comes fast, the Spirit gives you a vantage point. The more you pray, the higher you get. With God, you have the leverage to drop bombs on the enemy! It's a multilevel attack: You fight it on the ground, while God fights it from the hill. Is your war strategy sustainable? Make it an air strike — the aftermath is guaranteed victory!
Air Strikes! – Bishop T.D. Jakes Message 29th August 2021
Message: "Air Strikes!"
Scripture: Exodus 17:8-15 (KJV)
Speaker: Bishop T.D. Jakes
Date: Aug. 29, 2021
Watch Below;
Subscribe to the official T.D. Jakes Ministries channel to stream our latest messages, your favorite sermons from over the years, and much more.
Hit the 🛎 Notification Bell so that you never miss our most recent video.
Attach your seed to this anointing, sow into good soil! http://bit.ly/2Tx7cFw or text TDJM [space] and dollar amount to 28950 [Example: TDJM 50 (for a donation of $50)]
Follow Bishop T.D. Jakes on Social Media:
Instagram: https://www.instagram.com/bishopjakes
Twitter: https://www.twitter.com/bishopjakes
Facebook: https://www.facebook.com/bishopjakes
Access sermons, conferences, and more exclusive content:
TDJ OnDemand: https://ondemand.tdjakes.org
Bishops Village: https://www.bishopsvillage.com
#AirStrikes #TDJOnline #SundayService
Seeds of Destiny 30 August 2021 | Monday Guide | Critical Discoveries of Life