Bishop T.D. Jakes Sermon 15th September 2021 – Believing Matters II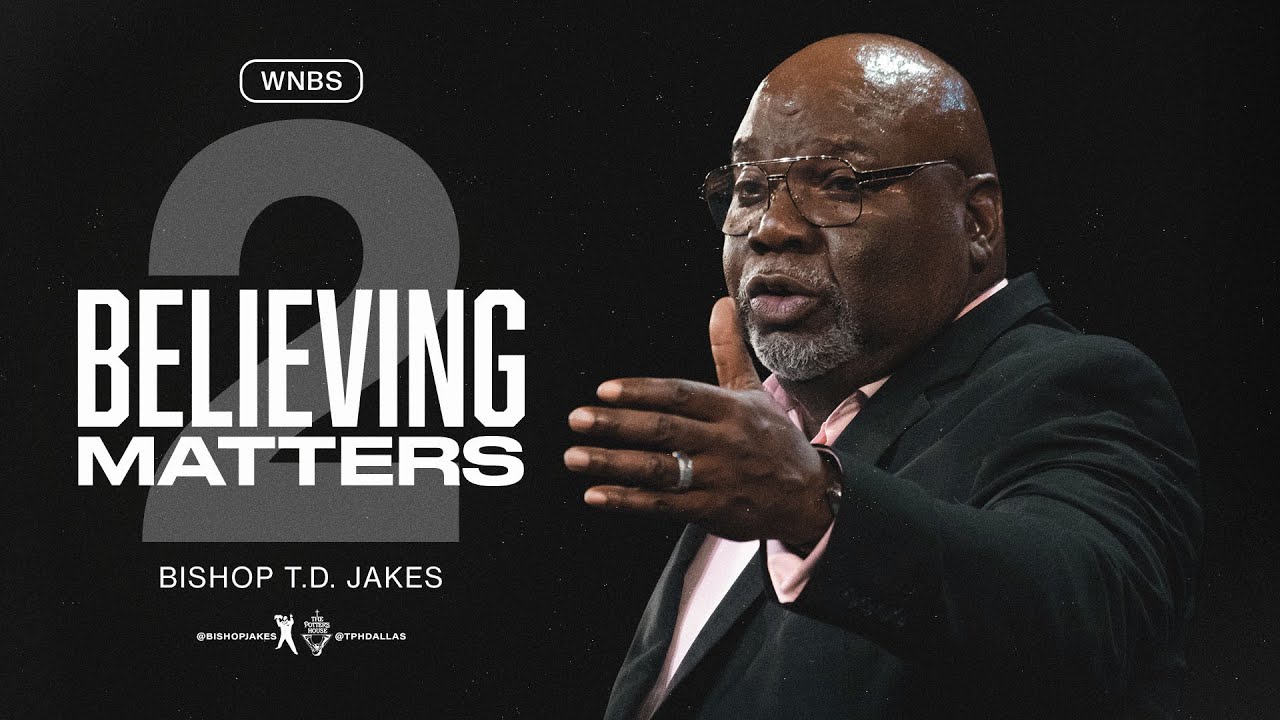 Bishop T.D. Jakes Sermon 15th September 2021 – Believing Matters II
Watch this impactful teaching by Bishop T.D. Jakes during Wednesday Night Bible Study with the topic, Believing Matters II. We believe you will be blessed by this teaching.
What you believe defines who you are and where you're going. When you firmly plant yourself in God's truth, the grip of every empty promise along the way gets rendered useless. The truth sets us free, but it is often our own disbelief that imprisons us. Where prosperity is the byproduct of belief, salvation is the end goal. Why does what you believe matter? Because God justifies us by our faith, not our works. Will your conviction outweigh your performance when it matters most?
Bishop T.D. Jakes Sermon 15th September 2021 – Believing Matters II
Message: "Believing Matters II"
Scripture: John 3:16-21 (NIV); Romans 4:1-21 (NIV)
Speaker: Bishop T.D. Jakes
Date: Sept. 15, 2021
Watch this video below;
Subscribe to the official T.D. Jakes Ministries channel to stream our latest messages, your favorite sermons from over the years, and much more.
Scripture Union SU Daily Guide 17 September 2021 – Keep Watch, He Is Coming!
Hit the 🛎 Notification Bell so that you never miss our most recent video.
Attach your seed to this anointing, sow into good soil! http://bit.ly/2Tx7cFw​​ or text WNBS [space] and dollar amount to 28950 [Example: WNBS 50 (for a donation of $50)]
Follow Bishop T.D. Jakes on Social Media:
Instagram: https://www.instagram.com/bishopjakes
Twitter: https://www.twitter.com/bishopjakes
Facebook: https://www.facebook.com/bishopjakes
Access sermons, conferences, and more exclusive content:
TDJ OnDemand: http://ondemand.tdjakes.org
Bishops Village: https://www.bishopsvillage.com
#BelievingMatters #TDJOnline #WNBS #SavedByGrace #JustifiedByFaith