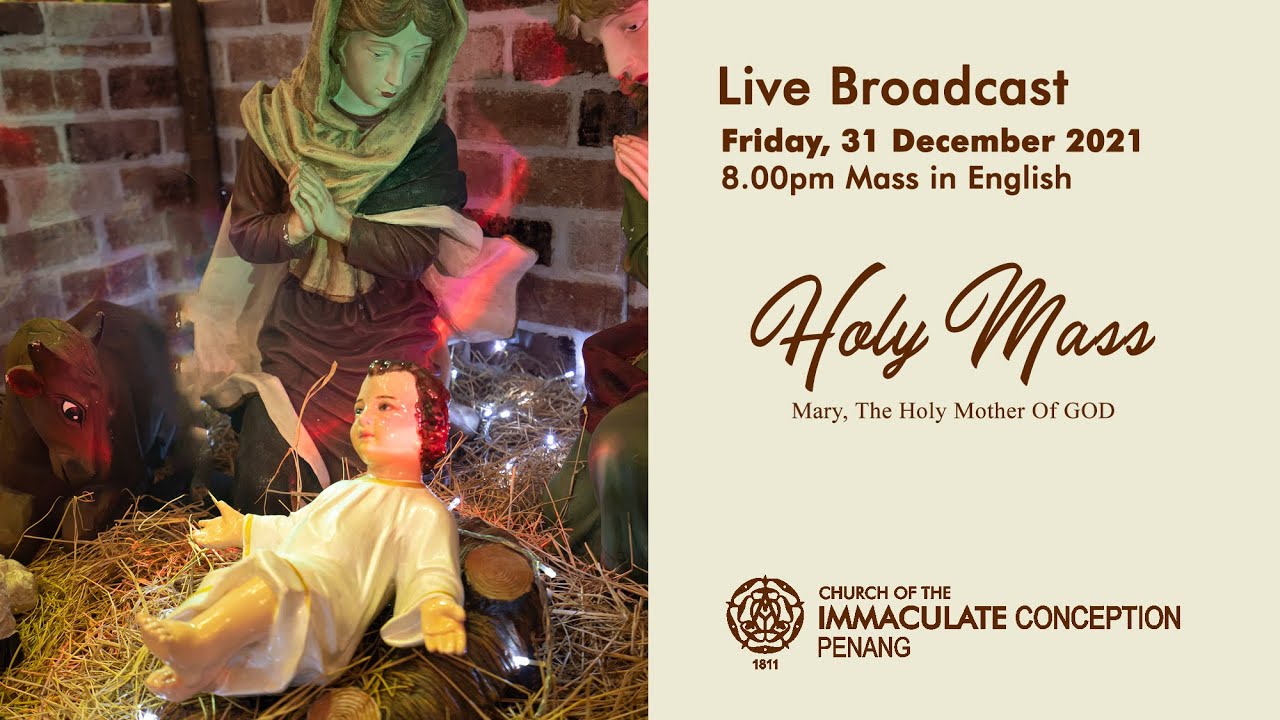 Catholic New Year Eve Mass 31 December 2021 Livestream
WATCH CATHOLIC NEW YEAR EVE MASS LIVESTREAM FOR 31ST DECEMBER 2021
A Broadcast Mass is to cater for the needs of those who for one reason or another are unable to attend Mass on Sundays and holy days of obligation. These individuals have been granted dispensation by our Bishop from performing their Sunday obligation due to restrictions under the current Covid-19 Pandemic.
For those who are homebound and not able to attend Daily Mass, watching the Broadcast Mass live via the Internet is a means for them to be united spiritually with the Church in prayer
Watch Catholic New Year's Eve Mass 31 December 2021
Catholic New Year Eve Mass 31 December 2021 Livestream
Reading 1, First John 2:18-21
Responsorial Psalm, Psalms 96:1-2, 11-12, 13
Gospel, John 1:1-18
Reading 1, First John 2:18-21
18 Children, this is the final hour; you have heard that the Antichrist is coming, and now many Antichrists have already come; from this we know that it is the final hour.
19 They have gone from among us, but they never really belonged to us; if they had belonged to us, they would have stayed with us. But this was to prove that not one of them belonged to us.
20 But you have been anointed by the Holy One, and have all received knowledge.
21 I have written to you not because you are ignorant of the truth, but because you are well aware of it, and because no lie can come from the truth.
Click To Read Powerful Devotional:
JOEL OSTEEN ⊗ OPEN HEAVEN ⊗ OUR DAILY BREAD TODAY ⊗ SEEDS OF DESTINY ⊗ JOYCE MEYER DEVOTIONAL ⊗ RHAPSODY OF REALITIES ⊗ JOHN HAGEE ⊗ MFM DAILY DEVOTIONAL ⊗ DCLM DAILY MANNA ⊗ DAILY GUIDE ⊗ WATCH NSPPD LIVE TODAY ⊗ AND LOTS MORE