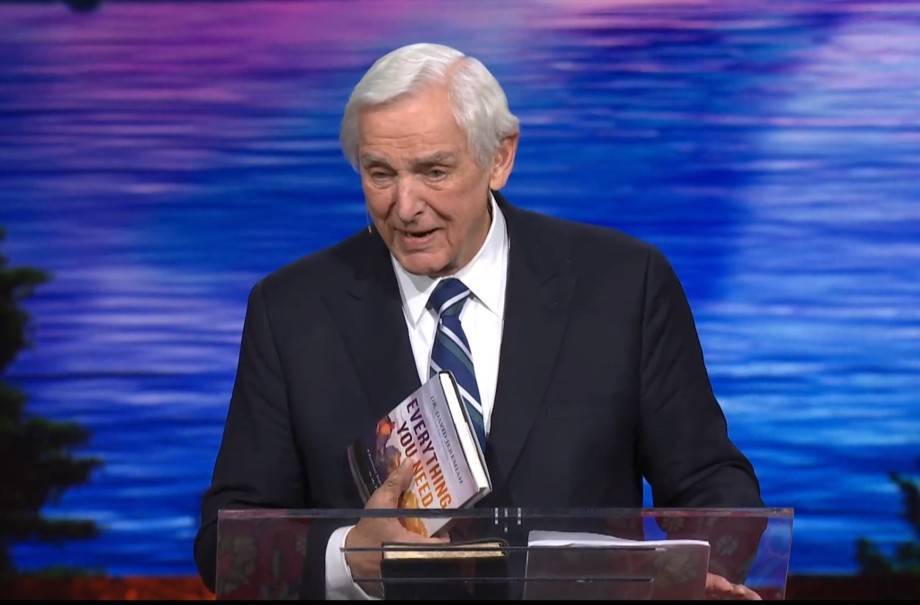 David Jeremiah 14 October 2022 Devotional | Turning Point
Welcome to Today's Turning Point Daily Devotional 14th October 2022 written by Dr David Jeremiah. God bless you as you study and pray!
DR DAVID JEREMIAH DEVOTIONAL 14 OCTOBER 2022
Topic: Confident in Christ
OCTOBER 14, 2022 TURNING POINT DEVOTIONAL | DAVID JEREMIAH
SCRIPTURE: For this reason I also suffer these things; nevertheless I am not ashamed, for I know whom I have believed and am persuaded that He is able to keep what I have committed to Him until that Day.
2 Timothy 1:12
Recommended Reading: 2 Timothy 1:8-12
On December 3, 1990, thirteen-year-old Rashin Soodmand's life changed. It was the day her father was executed by the Iranian government for his faith in Christ. He was imprisoned multiple times, suffering from physical and psychological torture in the process. Yet he never stopped holding church services in their basement. According to Rashin, her father once said, "I am ready to go to prison again and, if necessary, to give my life."
Although Rashin mourned for her earthly father, she was greatly comforted by her Heavenly Father. She recommitted to following Christ, attended Bible school in England, and traveled around Europe with her husband to spread the Gospel. Today she counsels women who have left Islam.[1]
As Christians, we will all experience some form of persecution. But when hardships come, do not lose faith; place all your confidence in Christ.
When you are suffering most [God's] eyes are on you and he cares deeply about you.
Randy Alcorn
Read-Thru-the-Bible: Mark 4 – 5
David Jeremiah 14 October 2022 Devotional | Turning Point