David Jeremiah 21st October 2022 Devotional || Turning Point
David Jeremiah 21st October 2022 Devotional || Turning Point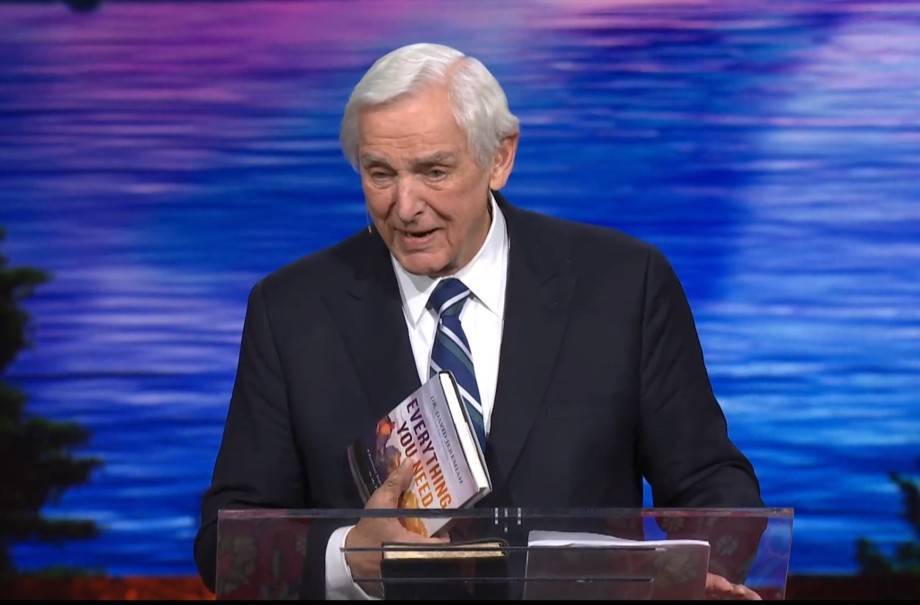 David Jeremiah 21st October 2022 Devotional || Turning Point
Welcome to David Jeremiah Devotional, an American evangelical Christian author, founder of Turning Point Radio and Television Ministries and senior pastor of Shadow Mountain Community Church. Read and digest the word of the lord for today and see how powerfully it will impact you. God bless you.
Today's Topic: Don't Drag Your Feet
Bible Verse: How beautiful are the feet of those who preach the gospel of peace. Romans 10:15
 Recommended Reading: Romans 10:14-15
Walter Wilson, a physician, was noted for his soul winning, which he wrote about. On one occasion, he said, "Our Lord describes beautiful feet if they have the proper shoes. In Song of Solomon 7:1 we read, 'How beautiful are thy feet with shoes.' No one seems to be proud of the feet. Advertisements describe beautiful eyes and attractive teeth, but whoever read of beautiful feet. Our Lord has provided for beautiful feet by saying, 'Your feet shod with the preparation of the gospel of peace.'"[1]
The beautifully shod feet of our Lord's disciples are careful to avoid the mud puddles of temptation and compromise. There are a lot of muddy spots in this world. The news today is filled with turmoil. We seldom hear good news from the world stage. But when we share the Gospel with others, we bring them Good News that not only changes their lives today, it secures their heavenly destination as well.
Let your feet be as beautiful as your smile as you take the Good News to others!
Join the Society of Beautiful Feet. Have your feet always shod with the preparation of the Gospel of Peace. Always be prepared to give an answer for the reason of the hope that is within you.
Ray Comfort