David Jeremiah 22nd October 2022 Devotional || Turning Point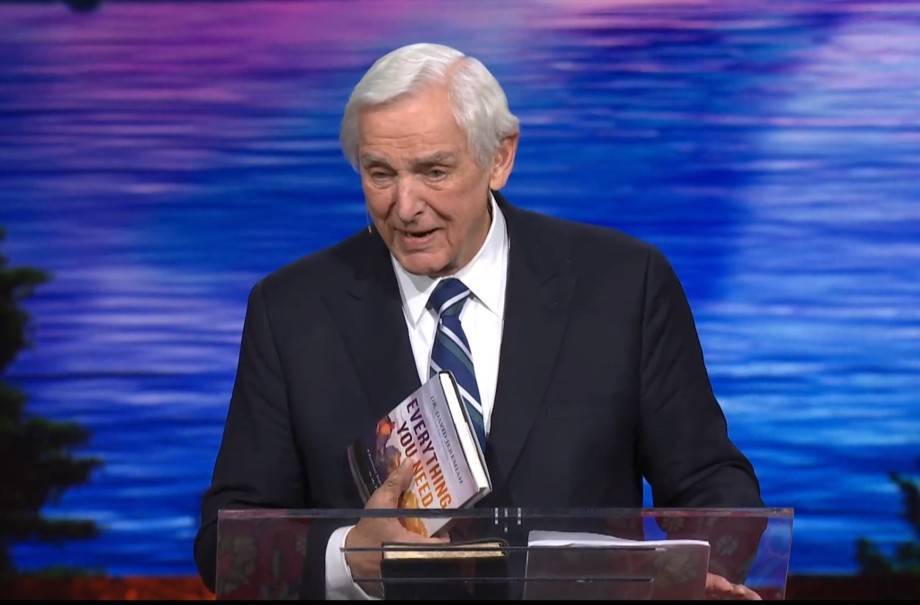 You are reading…. David Jeremiah 22nd October 2022 Devotional || Turning Point
Welcome to David Jeremiah Devotional, an American evangelical Christian author, founder of Turning Point Radio and Television Ministries and senior pastor of Shadow Mountain Community Church. Read and digest the word of the lord for today and see how powerfully it will impact you. God bless you.
Today's Topic: Life…in the Words of Jesus: Be Reconciled
Scripture: Therefore if you bring your gift to the altar, and there remember that your brother has something against you…. First be reconciled to your brother, and then come and offer your gift. Matthew 5:23-24
 Recommended Reading: Romans 12:18
If it be possible, as much as lieth in you, live peaceably with all men.
King Saul was told to eliminate the Amalekites, but he spared the best of their flocks to offer as sacrifices to God. When the prophet Samuel confronted the king about his failure to obey God, he summarized by saying that God values obedience more than sacrifice (worship) (1 Samuel 15:22).
Jesus created a hypothetical illustration to make the same point: If you are on your way to worship God and remember you are estranged from your brother, first go and be reconciled to your brother—and then go and worship. Jesus gave that illustrative admonition in a discussion about anger (Matthew 5:21-26), and His point was the same as Samuel's: God does not desire worship from disobedient or angry worshipers. Sometimes reconciliation is refused. What then? Paul said not to let the lack of reconciliation be your fault (Romans 12:18). First, make the effort; then, go to church.
God sees the heart. Make sure your heart is pure before Him and before others when offering your service and sacrifice to Him.
Christianity is all about relationships: with God and with others.
David Watson
Read-Thru-the-Bible: Luke 3 – 6
Read Other Daily Devotionals Today: John Hagee Devotional 22nd October 2022 – Romans 13:11 |Rhapsody of Realities For Today 22 October 2022 | Joyce Meyer Devotional 22 October 2022 || What Does Your Future Hold?