David Jeremiah 24th October 2022 Devotional || Turning Point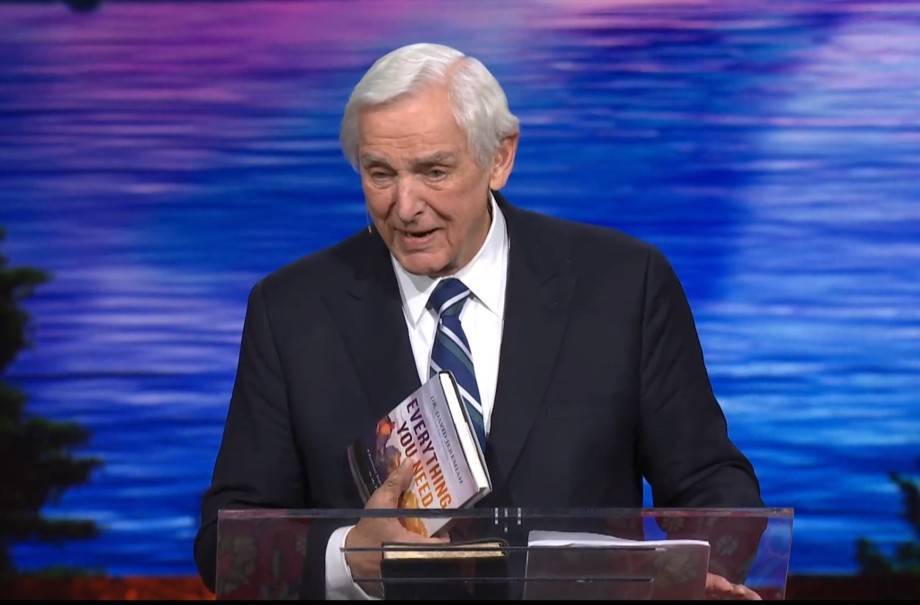 You are reading…. David Jeremiah 24th October 2022 Devotional || Turning Point
Welcome to David Jeremiah Devotional, an American evangelical Christian author, founder of Turning Point Radio and Television Ministries and senior pastor of Shadow Mountain Community Church. Read and digest the word of the lord for today and see how powerfully it will impact you. God bless you.
DAILYDEVOTIONALNG.COM DECLARATION: I take back that identity that the enemy took from me. As I break out of every confinement of the enemy, I break out with my identity intact in the name of Jesus, Amen.
Today's Topic:  No Better News
Scripture: Go therefore and make disciples of all the nations, baptizing them in the name of the Father and of the Son and of the Holy Spirit, teaching them to observe all things that I have commanded. – Matthew 28:19-20
Recommended Reading: Isaiah 42:1-7
John 3:16 clearly states that the whole world is the object of God's love. Though Jesus was sent first to the house of Israel (Matthew 15:24; Romans 1:16), it was so Israel might be readied to fulfill her role of being a "light to the Gentiles" (Isaiah 42:6; 49:6). From the beginning, "God was in Christ reconciling the world to Himself" (2 Corinthians 5:19).
When Israel failed to fulfill her role, Christ called out a people to take the Good News of God's love into all the world. In His last days on earth, He commissioned His apostles to go into the world and make disciples by baptizing and teaching everything He had taught them during His time on earth. The Church in every generation has inherited that Great Commission as a responsibility to be carried out until Christ's return.
The world today is hungry for good news. And there is no better news than "God so loved the world." Look for a way to share that message today.
The Gospel is not a secret to be hoarded but a story to be heralded.
Vance Havner
Read-Thru-the-Bible: Luke 7 – 8
Read Other Daily Devotionals Today: John Hagee Devotional 22nd October 2022 – Romans 13:11 |Rhapsody of Realities For Today 22 October 2022 | Joyce Meyer Devotional 22 October 2022 || What Does Your Future Hold?