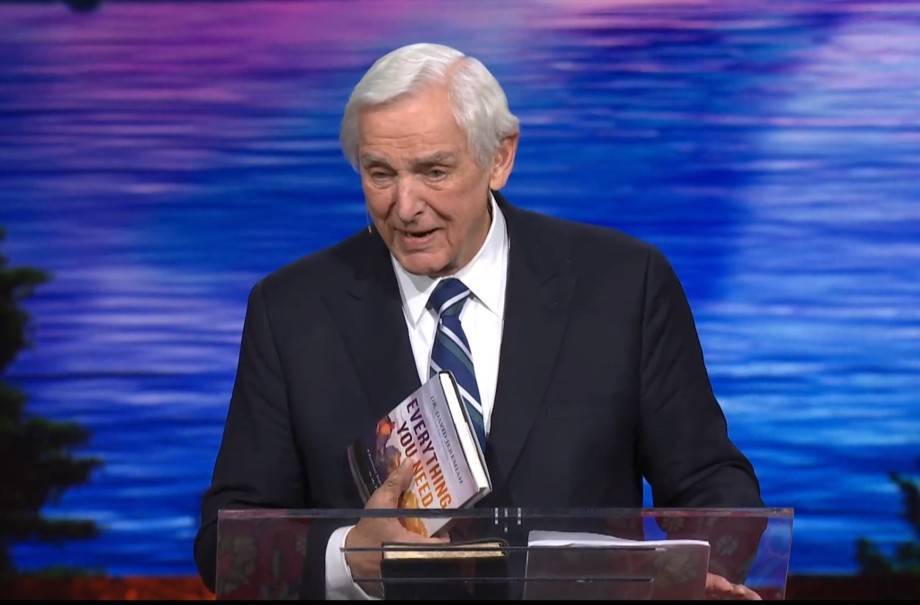 David Jeremiah 5 August 2022 Devotional | Turning Point
Read and Meditate on Today's Turning Point Daily Devotional for Friday 5th August 2022 written by Dr David Jeremiah. God bless you as you study!
DR DAVID JEREMIAH 5 AUGUST 2022 FRIDAY
Today's Topic: Sustained! AUGUST 5, 2022
Scripture: Even to your old age and gray hairs I am he, I am he who will sustain you. I have made you and I will carry you; I will sustain you and I will rescue you. – Isaiah 46:4 NIV
Recommended Reading: Psalm 55:20-22
The word "sustain" means to support, hold, or bear up from below, to bear the weight of a structure. The Bible uses this word to describe one aspect of the ministry of the Lord. He is the great Sustainer. Being omnipotent, He can bear any burden without an ounce of fatigue. The psalmist said, "I lay down and slept; I awoke, for the Lord sustained me" (Psalm 3:5). Psalm 55:22 says, "Cast your burden on the Lord, and He shall sustain you."
The Lord bears you up and allows you to rest the entirety of your life with all of its concerns on Him. That's not all. The Bible also says, "The Son is the radiance of God's glory and the exact representation of his being, sustaining all things by his powerful word" (Hebrews 1:3, NIV).
If Christ can sustain the entire universe, holding it up and holding it together, He will have no trouble caring for you.
When I am frightened He is there to comfort and sustain me. His words give wisdom to my ear, and peace will always claim me.
Jessie A. Lee
Read-Thru-the-Bible: Jeremiah 6-8
David Jeremiah 5 August 2022 Devotional | Turning Point