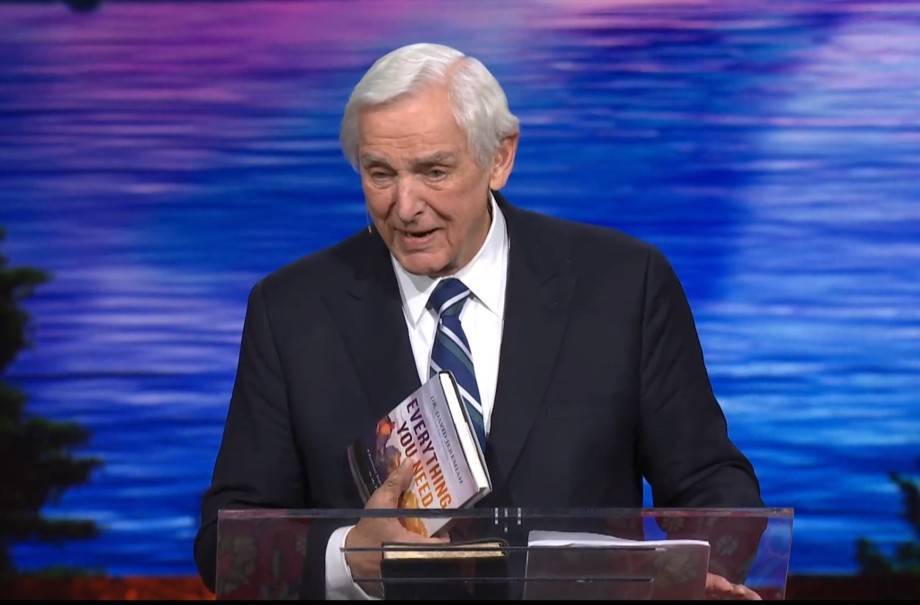 David Jeremiah 7 October 2022 Turning Point Devotional
Welcome to David Jeremiah's Turning Point Daily Devotional for Friday 7th October 2022. God bless and prosper you as you study and pray!
TURNING POINT DEVOTIONAL 7TH OCTOBER 2022 BY DAVID JEREMIAH
Today's Topic: Rats!
DR DAVID JEREMIAH DEVOTIONAL OCTOBER 7, 2022
SCRIPTURE: Peace I leave with you, My peace I give to you; not as the world gives do I give to you. Let not your heart be troubled, neither let it be afraid. – John 14:27
Recommended Reading: Colossians 1:24-29
Anna Scott, a missionary to China in the 1900s, wrote: "I slept in a little side room of the chapel…. Though there were two or three cats in the chapel the rats scampered over my bed and through the little room all night. Had it not been for my mosquito net I think they would have made personal attacks upon me. One of our young lady missionaries was careless and put her foot outside of the net and a rat gnawed her big toe!"
Despite such conditions, God gave Anna such a joy and peace that, when her retirement came, she returned home and told her supporters, "I am sixty-nine years old, it is true, but I am strong and vigorous and I fully believe I can do a good work for at least another term of six and one-half years."[1]
And she did!
There are a lot of rats running around—disagreements, divisions, trials—that could nibble away at our peace. But the Lord gives a zestful peace the world cannot understand and which the world can never remove!
I shall never lose life's zest, because the last turn in the road will be the best.
Anna Kay Scott
Read-Thru-the-Bible: Matthew 14 – 17
Today's David Jeremiah 7 October 2022 Turning Point Devotional