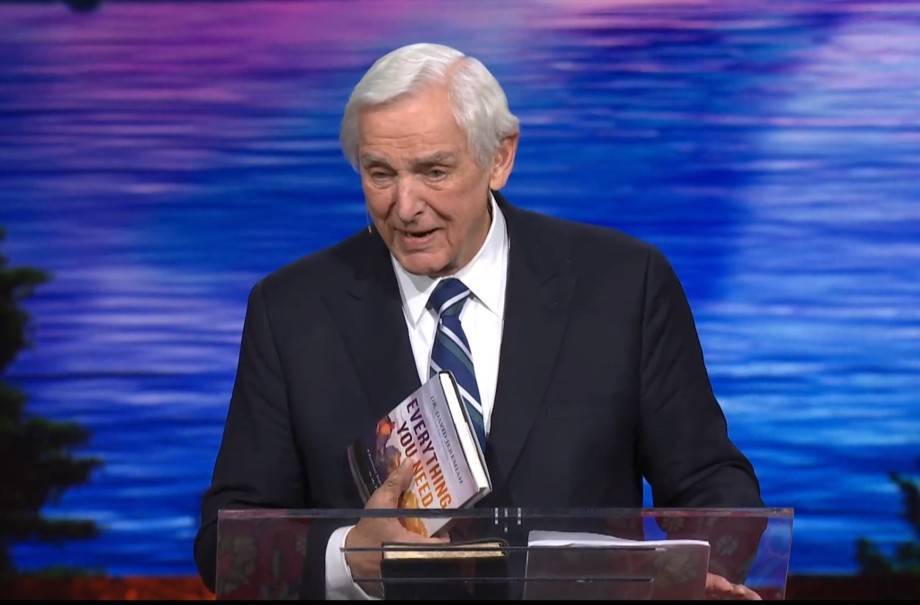 David Jeremiah Devotional 21 September 2022 || Turning Point
Welcome to Turning Point Daily Devotional for Wednesday 21st September 2022 by Dr David Jeremiah. God bless you as you study and pray!
DR DAVID JEREMIAH 21 SEPTEMBER 2022 DAILY DEVOTIONAL
Topic: Willingly or Unwillingly
Scripture: For it is written: "As I live, says the Lord, every knee shall bow to Me, and every tongue shall confess to God." – Romans 14:11
Recommended Reading: Philippians 2:9-11
Young people grow up learning to trust the word of certain adults, depending on how consistent those adults have been in following through on their words in the past. In Isaiah 55:10-11, the prophet quotes God's promise that His Word will never fail to accomplish its intent. That is, God and His words are entirely trustworthy.
With that as background, every human being will someday bow before God and acknowledge Him. Because God said it, it will surely happen. He said it in Isaiah 45:23, referring to all "who are incensed against Him" (verse 24). Then the apostle Paul repeated this promise twice in his epistles—with two different applications. In Romans 14:11, the promise is directed toward Christians: Don't judge others because everyone will one day be judged by God. But in Philippians 2:9-11, the promise encompasses all humanity: God exalted Christ over all, and one day all will acknowledge His Lordship; all will bow the knee before Him, willingly or unwillingly.
Who would doubt God's words? Far better to bow before Christ today willingly than to bow unwillingly in the future.
When we see even a small glimpse of God's holiness, we will bow in worship.
R. C. Sproul
Read-Thru-the-Bible: Jonah 1-4
David Jeremiah Devotional 21 September 2022 || Turning Point