David Jeremiah Devotional 23 July 2022 | Turning Point Saturday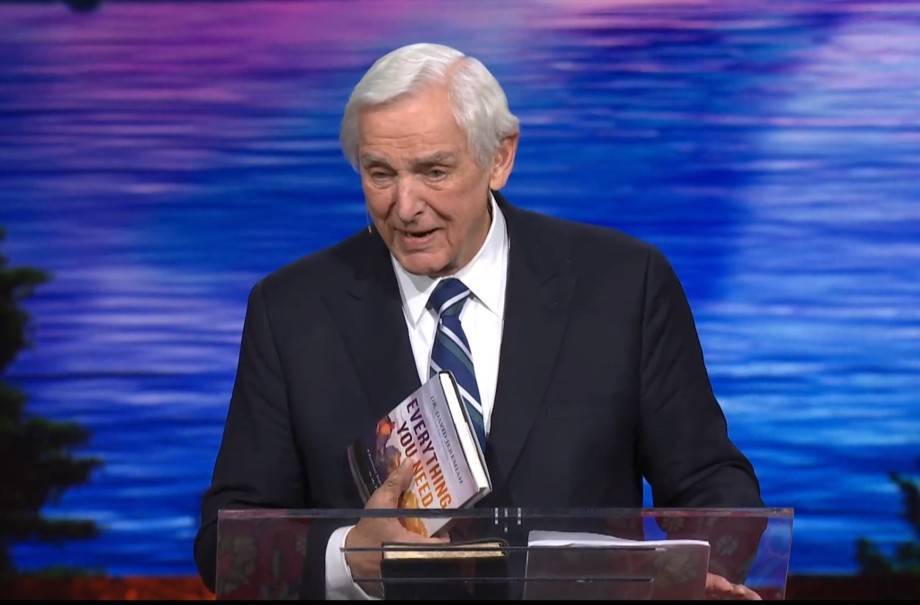 David Jeremiah Devotional 23 July 2022 | Turning Point Saturday
Read and Meditate on Today's Turning Point Daily Devotional for Saturday 23rd July 2022 written by Dr David Jeremiah. God bless you as you study!
DR DAVID JEREMIAH 23 JULY 2022 SATURDAY
Today's Topic: Jesus Prays: Before Raising Lazarus (JULY 23, 2022)
SCRIPTURE: And Jesus lifted up His eyes and said, "Father, I thank You that You have heard Me. And I know that You always hear Me, but because of the people who are standing by I said this, that they may believe that You sent Me." – John 11:41-42
Recommended Reading: John 11:38-43
We've been taught to bow our heads in prayer, but from time to time—especially when praying outside—try praying as Jesus did. Look up to heaven. In His great prayer in John 17, "Jesus…lifted up His eyes to heaven, and said: 'Father, the hour has come'" (verse 1). In Mark's Gospel Jesus took the five loaves and the two fish and "looked up to heaven, blessed and broke the loaves, and gave them to His disciples" (Mark 6:41).
When we look up, we see the vast canopy of the sky and the wonders of the universe. Beyond them is the throne of God. Looking upward reminds us the Lord is above us, high and exalted, ruling and reigning. It also displays a hopeful anticipation about the future.
Try it. It's how Jesus prayed!
I look down to the book, and God speaks to me, and then I look up in prayer, and speak to the Lord, and in this way we keep up a holy talk with each other.
Quoted by Charles Spurgeon in a sermon illustration
Read-Thru-the-Bible: Isaiah 32 – 37
David Jeremiah Devotional 23 July 2022 | Turning Point Saturday