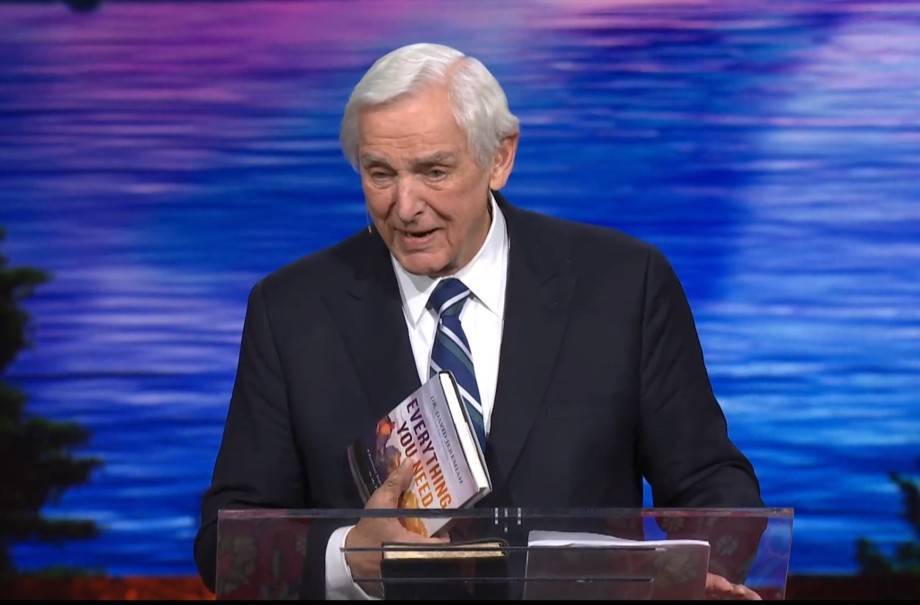 David Jeremiah (Dr) 26th September 2022 || Turning Point
Welcome to Dr David Jeremiah Daily Devotional for Monday 26 September 2022 (Turning Point). God bless you as you study and pray!
TURNING POINT DEVOTIONAL WITH DR DAVID JEREMIAH 26 SEPTEMBER 2022
Topic: Trading Worry for Worship
Scripture: And those who know Your name will put their trust in You; for You, Lord, have not forsaken those who seek You. Sing praises to the Lord, who dwells in Zion! – Psalm 9:10-11
Recommended Reading: Psalm 9
Whenever we're facing uncertain times, we're apt to be apprehensive. That's normal. It's what we do with our apprehension that matters. The psalmist said that those who know the Name of the Lord will put their trust in Him, which enables us to sing praises to Him who dwells in Zion.
The more we trust God, the more naturally we'll worship Him. When we trust Him with our problems, it enables our hearts to praise Him more freely; and when we cast our worries on Him, it expedites our worship toward Him.
So the next time worry invades your heart, say with the psalmist, "I will praise You, O Lord, with my whole heart…. I will sing praise to Your name, O Most High" (Psalm 9:1-2). Turn your worry into worship!
Only when we understand that we were created for His glory can we turn life's trials and toils into acts of worship.
Alistair Begg
Read-Thru-the-Bible: Zephaniah 1-3
Turning Point Devotional 26th September 2022