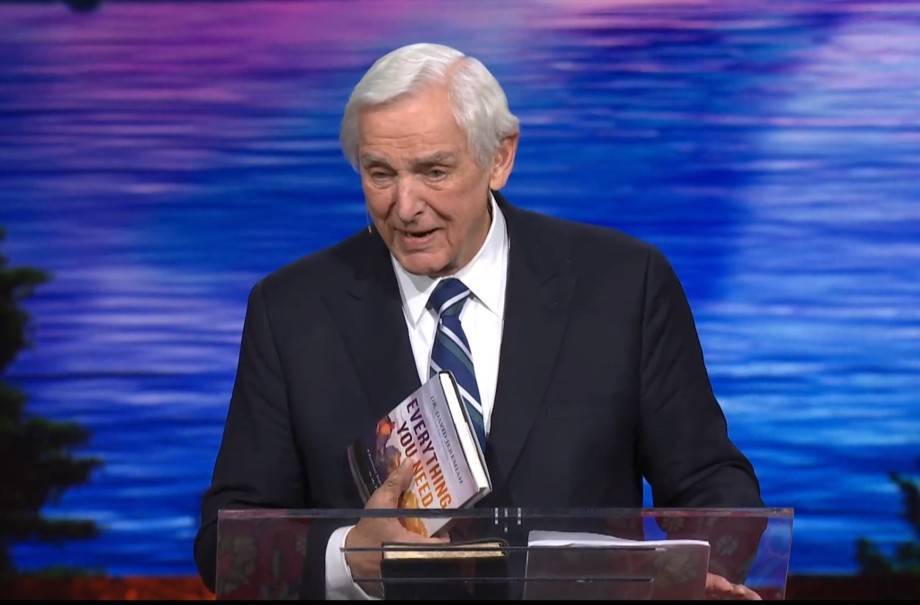 David Jeremiah Turning Point 9th March 2022 Devotional | Not Unto Us
Read and Study Today's Turning Point Devotional 9 March 2022 written by David Jeremiah.
DAVID JEREMIAH TURNING POINT 9TH MARCH 2022 DEVOTIONAL
TODAY'S TOPIC: NOT UNTO US
SCRIPTURE: Not unto us, O Lord, not unto us, but to Your name give glory. – Psalm 115:1
Recommended Reading: Psalm 115:1-8
Nathaniel Appleton was an early American preacher and educator who passed away at age ninety, just after America won the Revolutionary War. One of his sermons is entitled "The Glory of Converting Grace to Be Given to God." He said: "[We] must be careful to give all the glory to God.
Although you ought to love and honor those that have been the means and instruments of your conversion, and may say as in Romans 10:15, 'How beautiful are the feet of them that preach the Gospel…' yet you must look upon them only as the means and instruments… and must look above and beyond them all to Christ, as the Author and Finisher of your faith; and to His Spirit which has wrought powerfully and effectually in all them that believe."
The psalmist wanted to make sure we pass all the praise and glory along to the Lord for all He has done. By ourselves and within ourselves, we can accomplish nothing of eternal value. The Lord works through us to achieve His purposes. So let's learn to say: "Not unto us, O Lord, not unto us, but to Your name give glory" (Psalm 115:1).
Whatever Means or [instruments]…yet it is all from GOD.
Nathaniel Appleton
Read-Thru-the-Bible: Joshua 14 – 17
Thanks for reading David Jeremiah Turning Point 9th March 2022 Devotional