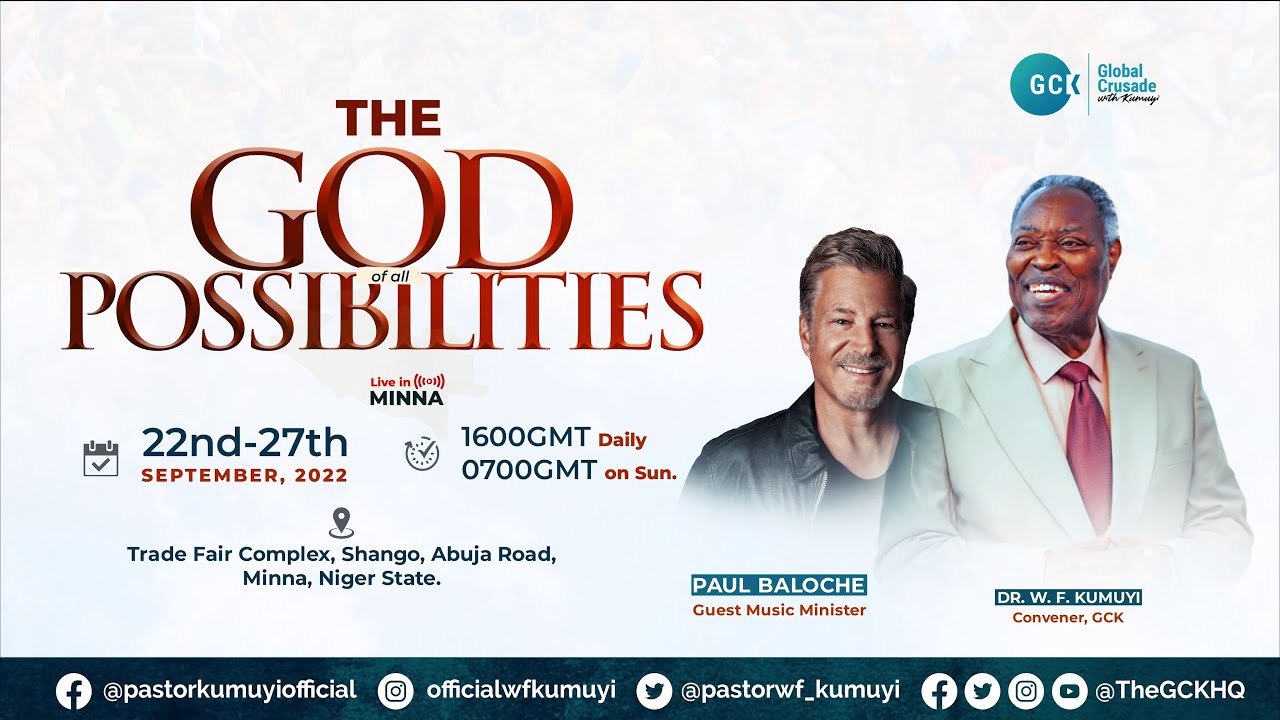 Deeper Life Crusade 24th September 2022 | Impact Academy

Welcome to Deeper Christian Life Ministry Live Service – Minna Crusade with Pastor W.F. Kumuyi and Paul Baloche as Guest Minister.
The THEME of the Crusade is THE GOD OF ALL POSSIBILITIES. Starting from Thursday 22 to Monday 27 September 2022. Time is 4:00pm (1600GMT) Sunday 7:00am.
Venue of the Crusade is Trade Fair Complex, Shango, Abuja Road, Minna, Niger State.
Special Features:
Extra-ordinary Pacesetters (Impact Academy for Youth) on September 24, 2022
Ministers' and Professionals' Conference 06:00 GMT daily on September 23, 26 and 27, 2022
Watch Deeper Life Crusade 24th September 2022 | Minna Live
Right here, all things are possible! Join us as we magnify the Almighty God of All Possibilities and be ready to share your testimonies, at this Global Crusade with Kumuyi:
Watch Deeper Life Crusade Live Service Day 3
Thanks for watching! Please share with others!