Deeper Life Crusade 27th October 2022 | Bori Day 1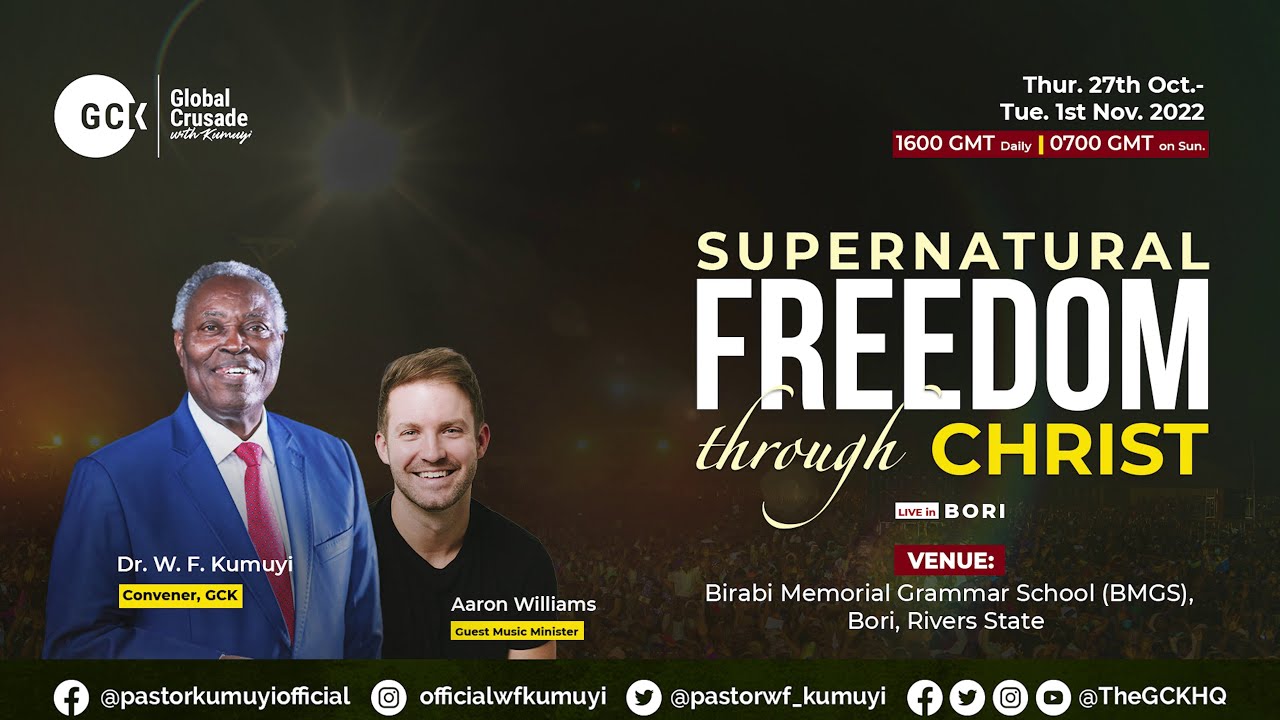 Deeper Life Crusade 27th October 2022 | Bori Day 2
Welcome to Deeper Life Global Crusade with Pastor W.F. Kumuyi Live at Bori, Rivers State.
Wait! Have you been shackled by a heavy burden, held captive by a lingering bondage, or limited by any form of barrier? There is an assurance of Supernatural Freedom for you through the yoke-breaking, prison-shaking and way-making Saviour (Jesus Christ), at this Global Crusade with Kumuyi:
Theme: Supernatural Freedom through Christ
Date: October 27th – November 1st, 2022.
Time: 16:00 GMT daily and 07:00 GMT on Sunday, October 30, 2022
Special Features:
Ignited for Glory (Impact Academy for Youth) on October 29, 2022
Ministers' and Professionals' Conference 06:00 GMT daily on October 28, 29, 31 and Nov. 1, 2022
captioned: Excellence in Life and Ministry
Watch Live: Deeper Life Global Crusade Bori 27th October 2022 | Day 1
Thanks for joining the Livestream, God bless you! Please share with other people!