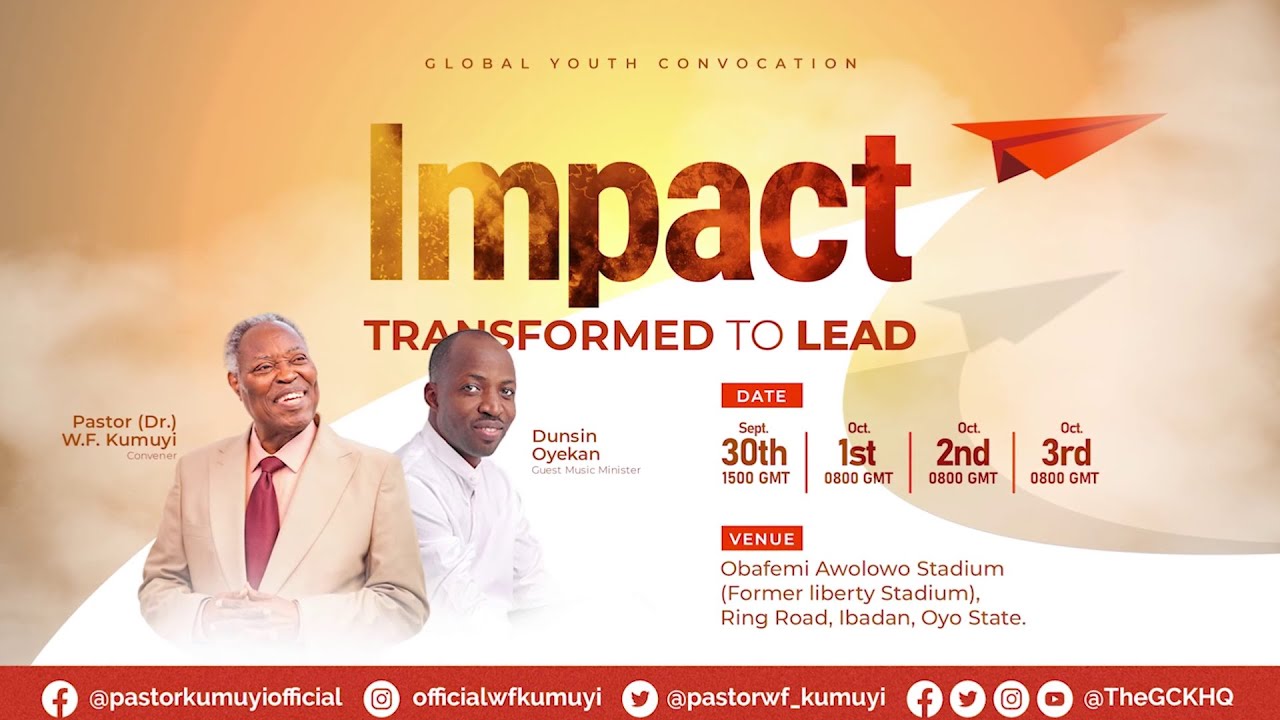 Deeper Life Global Youth Convocation 30 September 2022 | Day 1
Welcome to Deeper Life Ministry Global Youth Convocation with Pastor W.F. Kumuyi and Dusin Oyekan as Guest Artist. Join the Livestream from today 30th September to October 3rd, 2022.
Ever heard or read about the impact of IMPACT? Come on board with us, for a lifetime encounter, on this transformation journey at IMPACT 2.0. This is a holistic, holy and Holy Ghost-backed global youth convocation for teenagers, campus students, corps members and young professionals, convened by Pastor (Dr.) WF Kumuyi:
Theme: Transformed to Lead
Date: September 30 – October 3, 2022
Time: 15:00 GMT on Sept. 30 and 08:00 GMT on other days.
Deeper Life Global Youth Convocation 30 September 2022 | Day 1
Day 1: Deeper Life Global Youth Convocation 30 September 2022