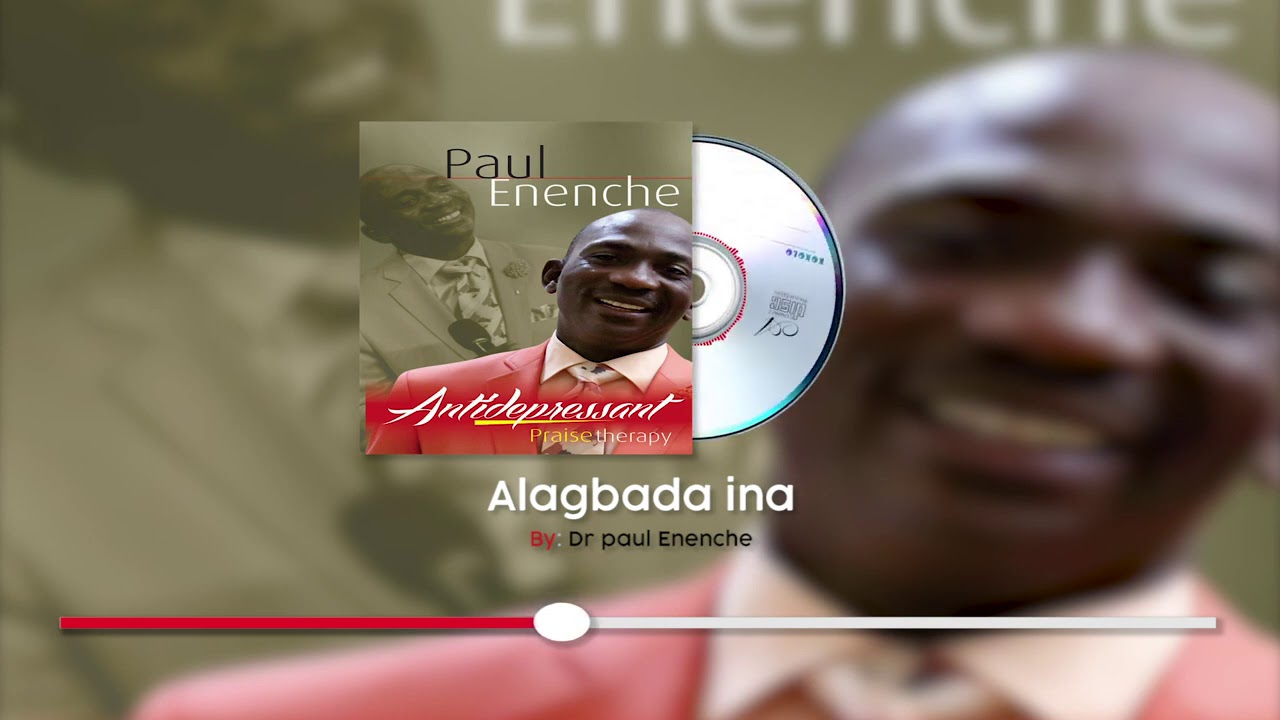 Download: Alagbada Ina – Dr. Paul Enenche (MP3 + Lyrics)
Listen and download Dr. Paul Enenche's new audio, Alagbada Ina. This song is a ministering tool to bless you and others. Dr. Paul Enenche is the Senior Pastor, Dunamis International Gospel Centre, with its headquarters at Airport Road, Abuja, Nigeria.
He has being a blessing to millions of people around the world through his teachings and music ministrations. And the Lord Jesus is using him to deliver thousands and millions of afflicted people in the globe.
Listen and share your thought;
Download: Alagbada Ina – Dr. Paul Enenche (MP3 + Lyrics)
Download: Alagbada Ina – Dr. Paul Enenche (MP3 + Lyrics)
CHORUS
Alagbada Ina
Alawotele oorun
Atofarati ooo
Eku ise ooo
Alagbada Ina
Alawotele oorun
Atofarati ooo
Adupe ooo
VERSE
Eku ise, Eku ise
Eku ise, Eku ise
Eku ise, Eku ise
Oluwa wa
Adupe, adupe
Adupe, adupe
Adupe, adupe
Olorun wa
Ijo fun Jesu
Jesu ni Baba
CHORUS
Alagbada Ina
Alawotele oorun
Atofarati ooo
Eku ise ooo
Alagbada Ina
Alawotele oorun
Atofarati ooo
Adupe ooo
BRIDGE
Eledumare, adupe
Eledumare, eku ise ooo
Eledumare, adupe
Eledumare, eku ise ooo
Eledumare, adupe
Oyigi, eku ise ooo
Atobajaye, adupe
Arugbo ojo, eku ise ooo
Alagbara nla, adupe
Atobiju, eku ise ooo
Eledumare, adupe
Atofarati, eku ise ooo
Oba mimo, adupe
Alagbara giga, eku ise ooo
Arugbo ojo, adupe
Erujeje, eku ise ooo
Eledumare, adupe
Eledumare, eku ise ooo
Adupe, adupe … adupe
Eku ise baba, eku ise ooo
Adupe … adupe
Eku ise ooo
Scripture Union Daily Guide 17th January 2021 – The Blood Is The Life (v.23)
Comments
0 comments