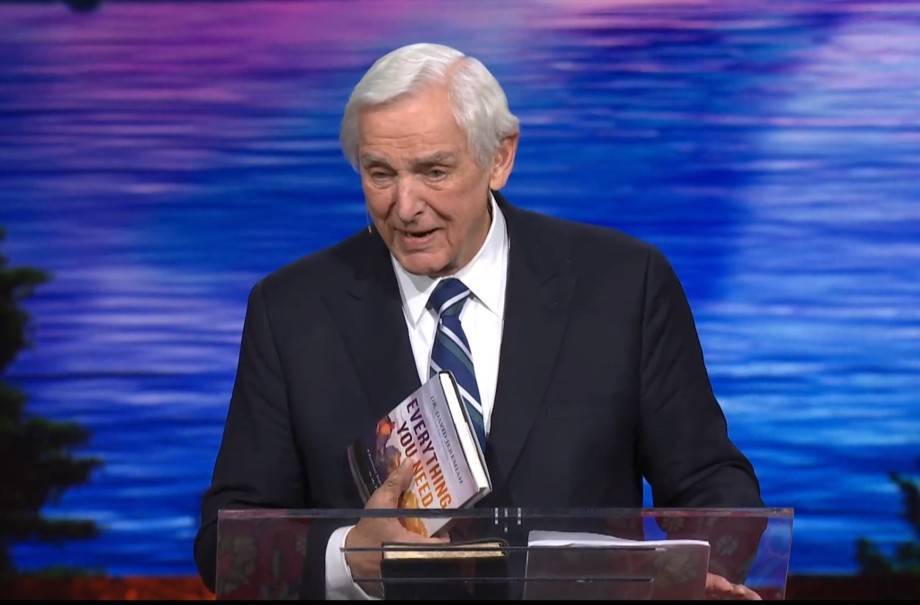 (Dr) David Jeremiah 27th September 2022 || Turning Point Devotional
Welcome to Dr David Jeremiah Daily Devotional for Tuesday 27 September 2022 (Turning Point). God bless you as you study and pray!
TURNING POINT DEVOTIONAL WITH DR DAVID JEREMIAH 27 SEPTEMBER 2022
Topic: Truth for Trails and Trials
Scripture: Search the Scriptures, for…these are they which testify of Me. John 5:39
Recommended Reading: John 5:37-40
DR DAVID JEREMIAH SEPTEMBER 27, 2022 DEVOTIONAL
A. W. Tozer seldom used an unnecessary word. His sentences were plain and vivid, connecting with readers like an electrical circuit. Listen to this Tozer paragraph: "One great concern I have is that many of today's Christians are not taking the Word of God seriously. For whatever reason, the Scriptures do not have authority in the Christian's life in the way that is necessary for him or her to live a life to the glory of God."[1]
We must take the Scriptures seriously because the Scriptures take the Lord seriously. We learn about Jesus through His Word: His eternal glory, His remarkable humanity, His infinite wisdom, His glorious resurrection, His current enthronement, His swift coming, and His everlasting reign. By turning our eyes to the Bible, we're turning our gaze to Him, and that changes the way we view the trails and trials of earth.
When you take the Bible seriously, you'll grow closer to Christ—becoming stronger in Him and more joyful whatever befalls you. Ask the Lord to give you a love for His Word—and for His Son!
If we are going to be empowered by the Holy Spirit, we must start by taking the Bible seriously.
A. W. Tozer
Read-Thru-the-Bible: Haggai 1-2
(Dr) David Jeremiah 27th September 2022 || Turning Point Devotional