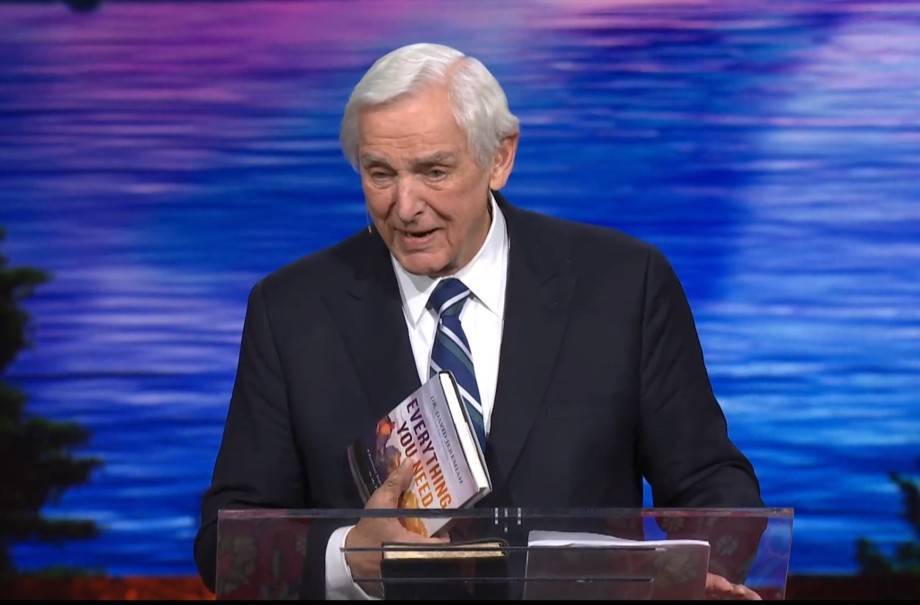 Dr. David Jeremiah Turning Point 18th January 2023
TURNING POINT DAILY DEVOTIONAL FOR 18 JANUARY 2023 BY DR DAVID JEREMIAH
Welcome to David Jeremiah Devotional, an American evangelical Christian author, founder of Turning Point Radio and Television Ministries and senior pastor of Shadow Mountain Community Church. Read and digest the word of the lord for today and see how powerfully it will impact you. God bless you.
Today's Topic: Take It to Heart
Scripture: My son, do not make light of the Lord's discipline, and do not lose heart when he rebukes you, because the Lord disciplines the one he loves. Hebrews 12:5-6, NIV
Recommended Reading: Hebrews 12:3-11
God provides the discipline we need to become mature members of His family. This isn't an easy teaching to understand. Sometimes we wonder if God is disciplining us whenever we get sick. If we suffer a misfortune, is it because we've committed a certain sin? Not necessarily. It's often hard to know when a particular hardship constitutes divine chastening.
Often God whispers in our heart to tell us He is correcting us. Our conscience whispers, "The Lord is teaching you a lesson." If so, take it to heart. He's doing it out of love.
In a broader way, all the hardships of life are the means by which we develop the discipline of discipleship. There are lessons in every circumstance, and maturity can be gained in every hardship. Just like earthly fathers, our Heavenly Father demonstrates His love for us through discipline. Though we don't like discipline, let's learn to be thankful for this demonstration of God's love in our life.
If God didn't discipline His children He would be a negligent father. He would be displaying cruel disinterest if He were indifferent to whether His children obeyed or not.
Erwin Lutzer
Read-Thru-the-Bible: Exodus 8 – 10
Read More Daily Devotional Message on DAILYDEVOTIONAL