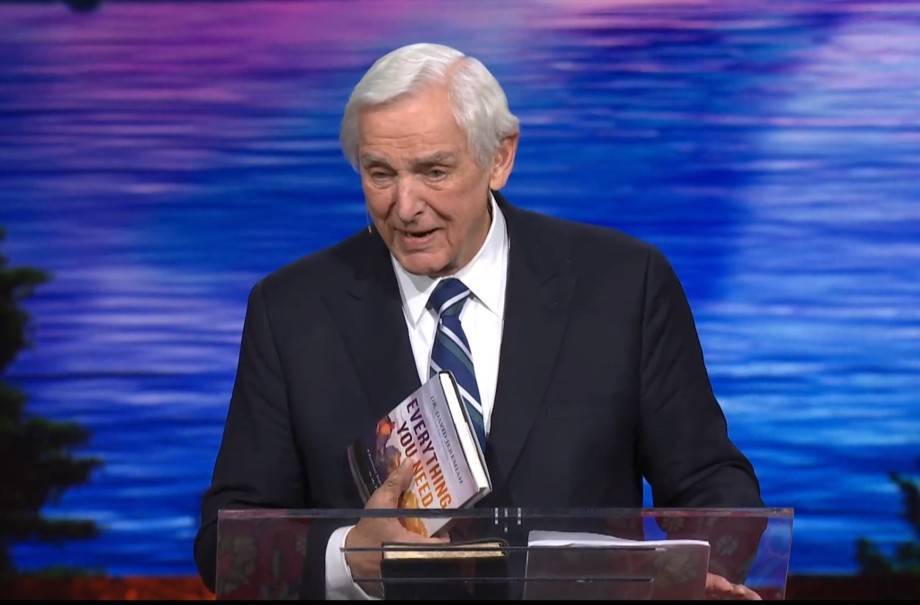 Dr. David Jeremiah Turning Point 27th January 2023
TURNING POINT DAILY DEVOTIONAL FOR 27 JANUARY 2023 BY DR DAVID JEREMIAH
Welcome to David Jeremiah Devotional, an American evangelical Christian author, founder of Turning Point Radio and Television Ministries and senior pastor of Shadow Mountain Community Church. Read and digest the word of the lord for today and see how powerfully it will impact you. God bless you.
Today's Topic: Compelled and Propelled
Scripture: For the love of Christ compels us. 2 Corinthians 5:14
Recommended Reading: 2 Corinthians 5:12-15
When someone asked missionary David Livingstone why he had forsaken a life of ease to explore Africa and share the Gospel, he replied, "The love of Christ compels me." In the museum dedicated to him in his hometown of Blantyre, Scotland, visitors can still see those words emblazed by his name.
God so loved the world that He sent Jesus. And Jesus so loved the world that He sends us. He said, "As the Father has sent Me, I also send you" (John 20:21). We often grow weary of preparing to teach the church preschool class or teach the small group that meets every Wednesday night. Perhaps we wonder if our financial support for missions does any good.
Why don't we stop? One reason! The same love that compelled Christ to leave heaven and propelled Him to earth also compels and propels us. Because of God's love for us, we are able to love others. By loving others as God loves us, we can point them to Christ and God's marvelous gift of salvation.
Ask God for a fresh dose of His compelling love!
God had an only Son, and He was a missionary and physician. A poor, poor imitation of Him I am, or wish to be.
David Livingstone
Read-Thru-the-Bible: Exodus 38 – 40
Read More Daily Devotional Message on DAILYDEVOTIONAL