Dr. David Jeremiah Turning Point 28th February 2023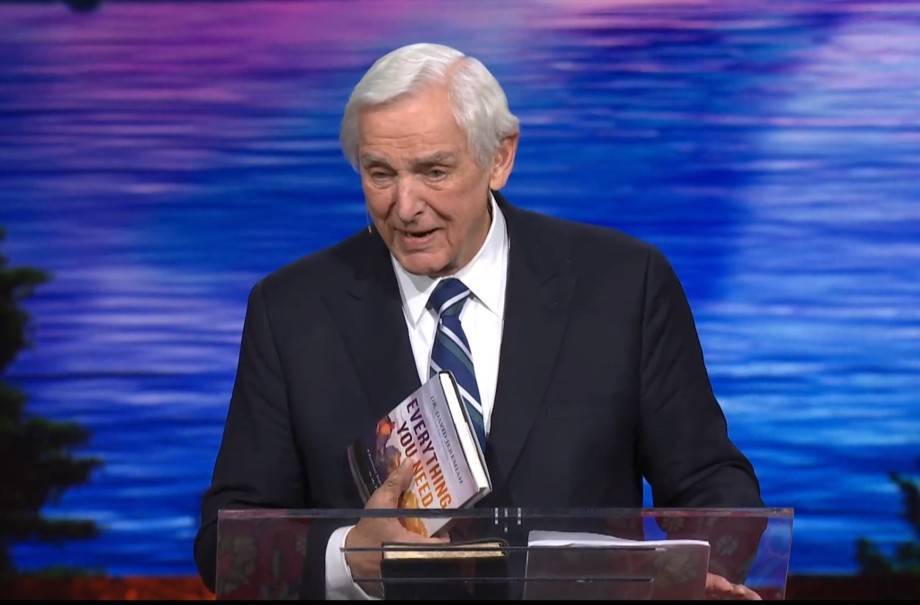 Dr. David Jeremiah Turning Point 28th February 2023
TURNING POINT DAILY DEVOTIONAL FOR 28 FEBRUARY 2023 BY DR DAVID JEREMIAH
Welcome to David Jeremiah Devotional, an American evangelical Christian author, founder of Turning Point Radio and Television Ministries and senior pastor of Shadow Mountain Community Church. Read and digest the word of the lord for today and see how powerfully it will impact you. God bless you.
Today's Topic: Slow to Chide
Scripture: For He knows our frame; He remembers that we are dust. Psalm 103:14
Recommended Reading: Psalm 103:11-14
Most believers live with a sense of sanctified dissatisfaction. We want to emulate the emotions, attitudes, reactions, and habits of Christ. We long to perfectly please Him. But we're not perfect, nor will we be until we get to heaven. This holy dissatisfaction should evermore prompt us toward greater personal holiness. But we must also realize God knows all about our imperfections, and He isn't surprised when we fail.
The great hymn, "Praise, My Soul, the King of Heaven" by Henry Lyte has a wonderful phrase to encourage us. The second stanza says: "Praise Him for His grace and favor to our fathers in distress! Praise Him still the same for ever, slow to chide, and swift to bless!"
Whenever you stumble or fall, confess your sin quickly and ask for God's help in the future. We should keep growing. But don't keep beating yourself up over forgiven sin. Remember—He knows our frame, that we are dust. But in His wondrous grace, He is slow to chide and swift to bless.
Fatherlike He tends and spares us; well our feeble frame He knows. In His hands He gently bears us, rescues us from all our foes.
Henry Lyte
Read-Thru-the-Bible: Deuteronomy 23 – 25
Read More Daily Devotional Message on DAILYDEVOTIONAL