David Jeremiah Devotional
Dr. David Jeremiah Turning Point 29th November 2022
TURNING POINT DAILY DEVOTIONAL FOR 29 NOVEMBER 2022 BY DR DAVID JEREMIAH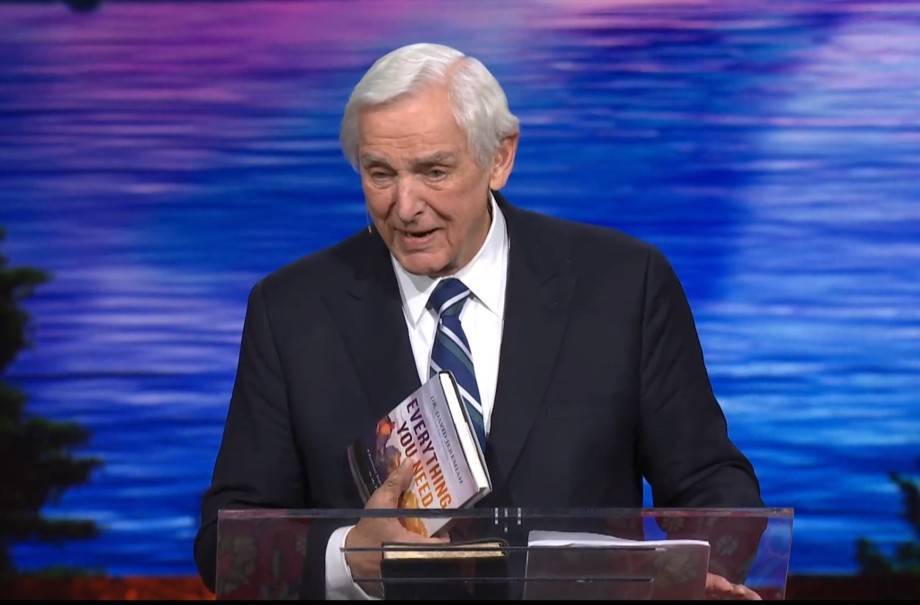 Dr. David Jeremiah Turning Point 29th November 2022
TURNING POINT DAILY DEVOTIONAL FOR 29 NOVEMBER 2022 BY DR DAVID JEREMIAH
Welcome to David Jeremiah Devotional, an American evangelical Christian author, founder of Turning Point Radio and Television Ministries and senior pastor of Shadow Mountain Community Church. Read and digest the word of the lord for today and see how powerfully it will impact you. God bless you.
TODAY'S TOPIC: Wall of Protection
Scripture: Whoever has no rule over his own spirit is like a city broken down, without walls. Proverbs 25:28
Recommended Reading: Proverbs 16:32
In the second century A.D., in what is now Northern England, occupying Roman forces built Hadrian's Wall—a stone wall that ran from coast to coast spanning the entire width of the island. The purpose was to protect Britannia from northern invaders. Likewise, beginning in the seventh century B.C., a series of lengthy walls, today referred to as the Great Wall of China, were built on the northern edges of Chinese states to protect against invaders from Asia.
Walls, as protective fortifications, were common in biblical times. And walls needed to be maintained. If walls were allowed to fall into disrepair, enemies could make their way into the city and conquer it. Solomon used walls as a metaphor for that which protects people from carnal conquest: self-control (Proverbs 25:28). As walls could keep the enemies out of cities, self-control can keep carnal urges from conquering the godly intentions of the child of God. But self-control, like walls, must be maintained through prayer and the power of the Holy Spirit. After all, self-control is a fruit of the Spirit!
Defend yourself against the temptations of the flesh by depending on the Holy Spirit.
The power of man has grown in every sphere, except over himself.
Winston Churchill
Read-Thru-the-Bible: 1 Corinthians 1 – 4
Thanks for reading Dr. David Jeremiah Turning Point 29th November 2022