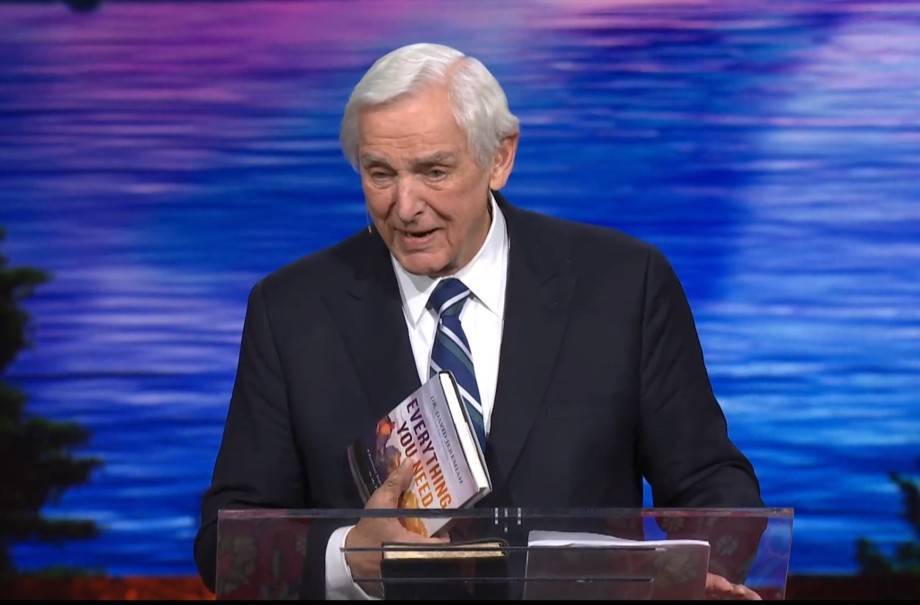 Dr. David Jeremiah Turning Point 31st January 2023
TURNING POINT DAILY DEVOTIONAL FOR 31 JANUARY 2023 BY DR DAVID JEREMIAH
Welcome to David Jeremiah Devotional, an American evangelical Christian author, founder of Turning Point Radio and Television Ministries and senior pastor of Shadow Mountain Community Church. Read and digest the word of the lord for today and see how powerfully it will impact you. God bless you.
Today's Topic: Have No Fear!
Scripture: The Lord is my light and my salvation; whom shall I fear? The Lord is the strength of my life; of whom shall I be afraid? Psalm 27:1
Recommended Reading: Psalm 27
When we walk into a new situation in life, there is often some fear in our heart. Whether it's the first day of school in a new town or the first day at a new job, venturing into the unknown can make us feel anxious and fearful. It is only when we begin to build relationships and adjust to our surroundings that the fear subsides. The unfamiliar becomes familiar.
Investing in our relationship with the Lord has the same effect. When we spend time with our Heavenly Father, the fears in our life subside. When we study His Word, we see how He protected His children from their enemies and worked miracles on their behalf. We become confident in His unchanging love and care for us.
Our God is all-powerful. He is with us no matter where we are or what we are experiencing. He alone makes the unfamiliar familiar and changes our fear into peace.
Allow these truths to settle into your heart and mind so that when fear comes, you can be confident knowing who your God is.
If the Lord be with us, we have no cause of fear.
John Newton
Read-Thru-the-Bible: Leviticus 11 – 13
Read More Daily Devotional Message on DAILYDEVOTIONAL