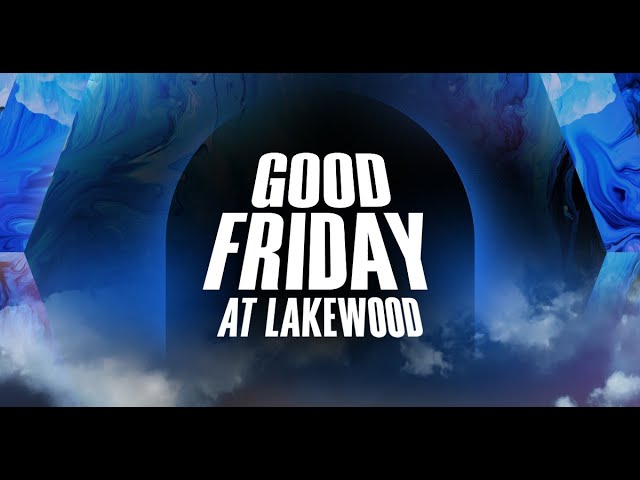 Joel Osteen Good Friday Message 15 April 2022 | Lakewood Church
Good Friday at Lakewood | Nick Nilson | Friday 7:00pm
Join us for a special Good Friday service as we celebrate the resurrection of Jesus! Featuring an inspirational message from Nick Nilson and worship with the Lakewood Music team.
Watch Joel Osteen Good Friday Message 15 April 2022
God will bring the right people. He'll bring divine connections, people that will come into agreement with you, people that will thrust you forward, and help you to reach your destiny.
Joel Osteen is a New York Times bestselling author and the Senior Pastor of America's largest church, Lakewood Church in Houston, Texas. More than 14 million viewers watch his weekly inspirational messages through television, and over 60 million people connect with Joel through his digital platforms worldwide. Joel can be heard 24/7 on SiriusXM 128 — Joel Osteen Radio.