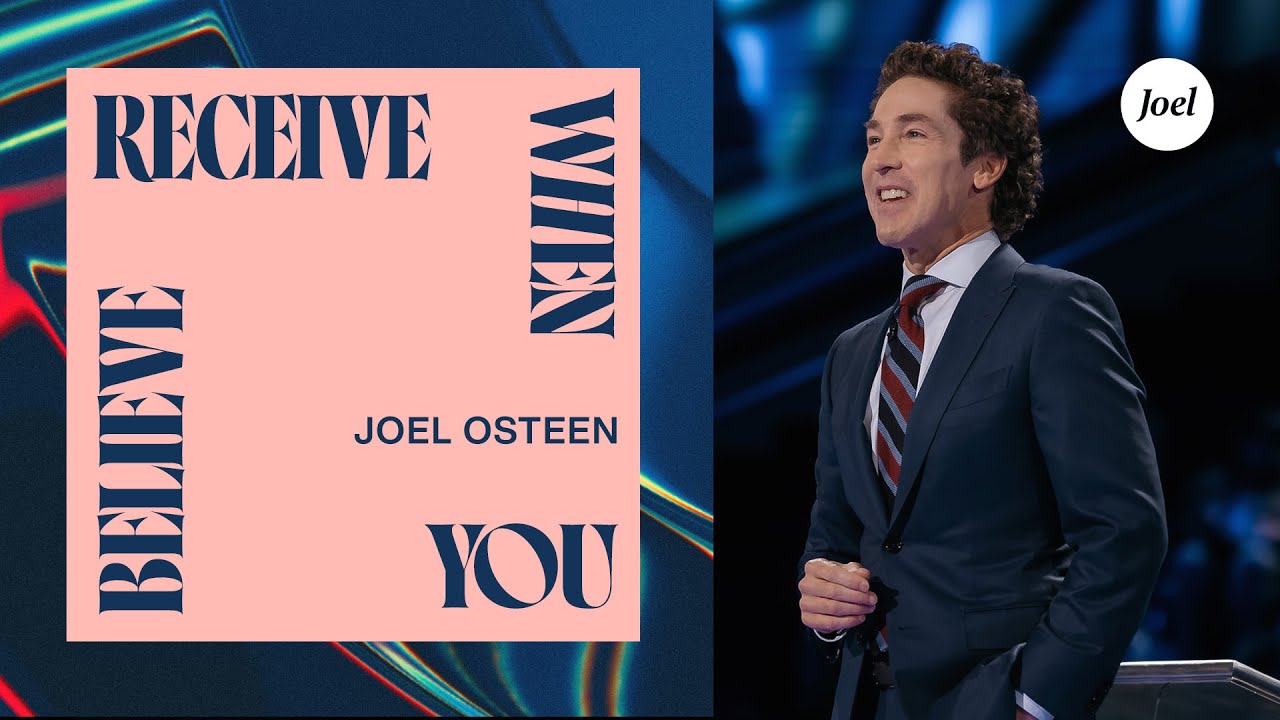 Joel Osteen Sermon 13 June 2022 | Receive When You Believe
Welcome to Joel Osteen Daily Sermon for Monday 13th June 2022. May the Lord bless you as you read and watch this powerful and inspiring message.
JOEL OSTEEN SERMON 13 JUNE 2022, MONDAY
TODAY'S TOPIC: RECEIVE WHEN YOU BELIEVE
When you pray, you have to believe that you have already received what you asked for. As soon as you believe, God sets the miracle into motion.
Watch below;
Joel Osteen Sermon 13 June 2022 | Receive When You Believe
Joel Osteen is a New York Times bestselling author and the Senior Pastor of America's largest church, Lakewood Church in Houston, Texas. More than 14 million viewers watch his weekly inspirational messages through television, and over 60 million people connect with Joel through his digital platforms worldwide. Joel can be heard 24/7 on SiriusXM 128 — Joel Osteen Radio.
PRAYER OF SALVATION
A MINUTE PRAYER COULD SAVE YOU
"O Lord God, I believe with all my heart in Jesus Christ, Son of the living God. I believe He died for me and God raised Him from the dead. I believe He's alive today. I confess with my mouth that Jesus Christ is the Lord of my life from this day. Through Him and in His Name, I have eternal life; I'm born again. Thank you Lord for saving my soul! I'm now a child of God. Hallelujah!"
Congratulations!
You are Born Again... Get closer to God by reading your
BIBLE
and worshiping with other believers.