Today Livestream
Sunday Catholic Daily Mass 4th October 2020 – 27th Sunday of Ordinary Time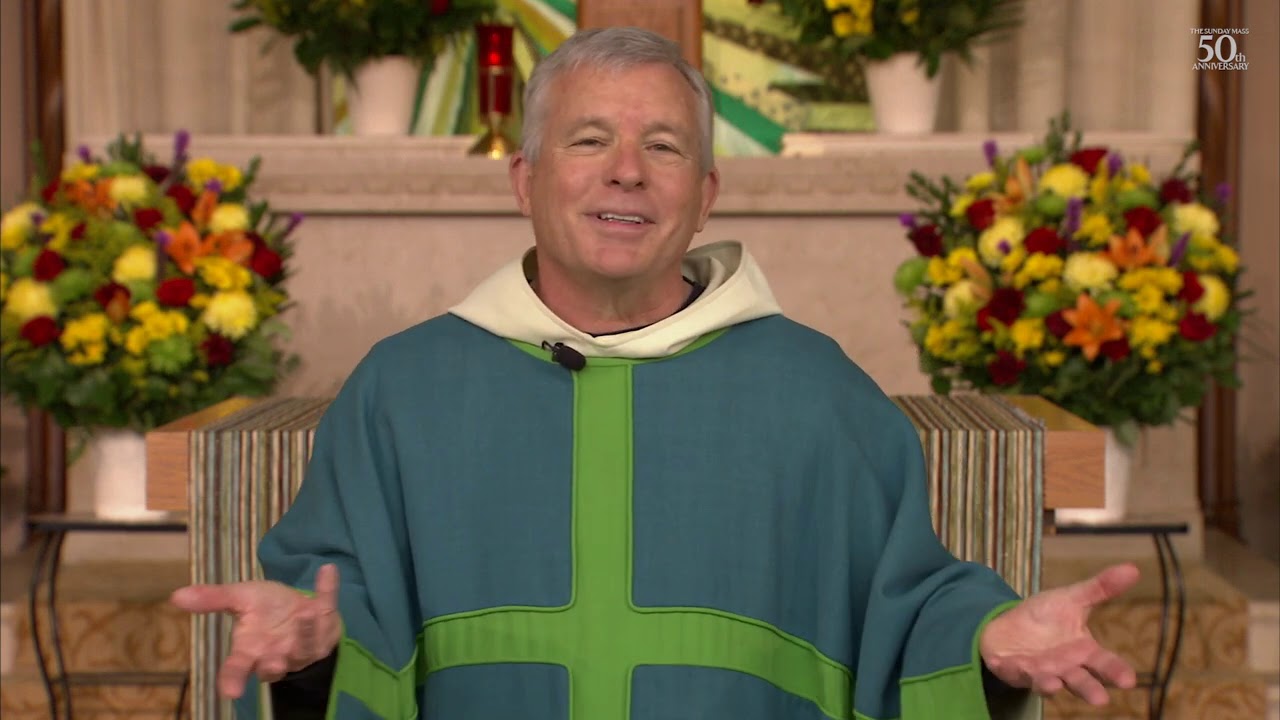 Sunday Catholic Daily Mass 4th October 2020 – 27th Sunday of Ordinary Time
You are watching Sunday Live Mass – 27th Sunday of Ordinary Time.
TWENTY-SEVENTH SUNDAY IN ORDINARY TIME
First Reading: Isaiah 5: 1-7
Responsorial Psalm: Psalms 80: 9, 12, 13-14, 15-16, 19-20
Second Reading: Philippians 4: 6-9
Gospel: Matthew 21: 33-43
Sunday Catholic Daily Mass 4th October 2020 – 27th Sunday of Ordinary Time
First Reading: Isaiah 5: 1-7
1 I will sing to my beloved the canticle of my cousin concerning his vineyard. My beloved had a vineyard on a hill in a fruitful place.
2 And he fenced it in, and picked the stones out of it, and planted it with the choicest vines, and built a tower in the midst thereof, and set up a winepress therein: and he looked that it should bring forth grapes, and it broutht forth wild grapes.
3 And now, O ye inhabitants of Jerusalem, and ye men of Juda, judge between me and my vineyard.
4 What is there that I ought to do more to my vineyard, that I have not done to it?
5 And now I will shew you what I will do to my vineyard. I will take away the hedge thereof, and it shall be wasted: I will break down the wall thereof, and it shall be trodden down.
6 And I will make it desolate: it shall not be pruned, and it shall not be digged: but briers and thorns shall come up: and I will command the clouds to rain no rain upon it.
7 For the vineyard of the Lord of hosts is the house of Israel: and the man of Juda, his pleasant plant: and I looked that he should do judgment, and behold iniquity: and do justice, and behold a cry.
Responsorial Psalm: Psalms 80: 9, 12, 13-14, 15-16, 19-20
9 Thou hast brought a vineyard out of Egypt: thou hast cast cut the Gentiles and planted it.
12 It stretched forth its branches unto the sea, and its boughs unto the river.
13 Why hast thou broken down the hedge thereof, so that all they who pass by the way do pluck it?
14 The boar out of the wood hath laid it waste: and a singular wild beast hath devoured it.
15 Turn again, O God of hosts, look down from heaven, and see, and visit this vineyard:
16 And perfect the same which thy right hand hath planted: and upon the son of man whom thou hast confirmed for thyself.
19 And we depart not from thee, thou shalt quicken us: and we will call upon thy name.
20 O Lord God of hosts, convert us: and shew thy face, and we shall be saved. Continue Reading
Comments
0 comments