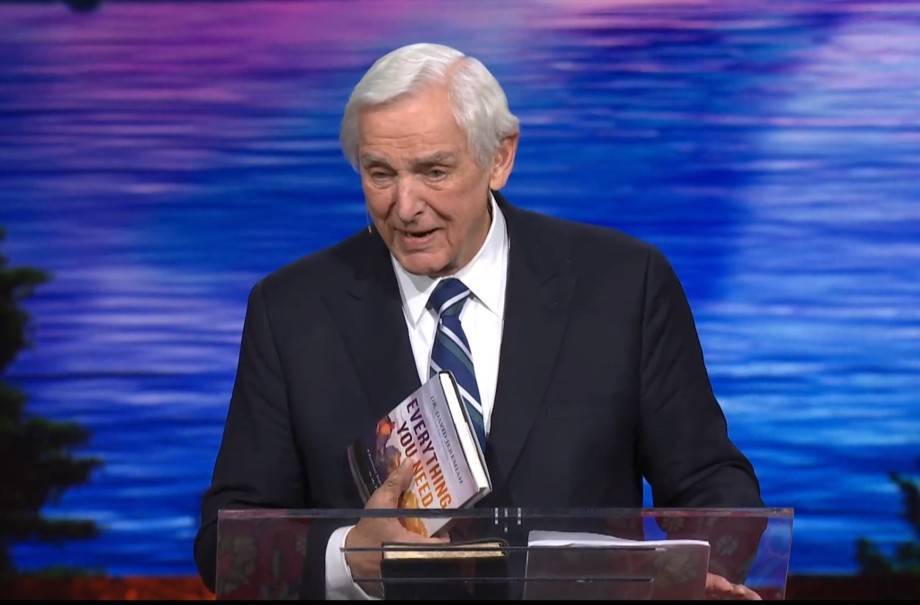 10 March 2023 Turning Point With Dr. David Jeremiah Daily Devotional
TURNING POINT DAILY DEVOTIONAL FOR 10 MARCH 2023 BY DR DAVID JEREMIAH
Welcome to David Jeremiah Devotional, an American evangelical Christian author, founder of Turning Point Radio and Television Ministries and senior pastor of Shadow Mountain Community Church. Read and digest the word of the lord for today and see how powerfully it will impact you. God bless you.
Today's Topic: Lingering in His Presence
Scripture: He left nothing outside his control. Hebrews 2:8, PHILLIPS
Recommended Reading: Hebrews 2:8-12
June DePriest, a Bible teacher in Jackson, Mississippi, faced a protracted burden over her husband's health. On one occasion there were frustrating delays as they awaited word on a heart procedure. "All I could do, and yet the best thing to do, was spend time in God's Presence," June wrote. "I lingered there longer and longer. No answer. Heaven was silent. It is easy to fall prey to the darkness of doubt. What do we do when heaven is silent? Stay in His Word and cling tightly to the Father. Saturate your heart with His promises. Go back to Scriptures that have spoken to you in the past. We are to be confident that God is working behind the scenes on our behalf."
The Old Testament heroes of Joseph, Ruth, Moses, and Elijah found themselves in places they didn't understand. So did the twelve disciples, Paul, Silas, and a host more. God puts us all in places we don't understand, but we can trust His sovereignty.
Be encouraged! He has left nothing outside His control.
Lingering in God's presence will through prayer increase your faith in Him, provide a place for you to unload your burdens, remind you that God is always near, and help you not to panic.
Elizabeth George
Read-Thru-the-Bible: Joshua 18 – 20
Read More Daily Devotional Message on DAILYDEVOTIONAL