Bishop T. D. Jakes 20th August 2021 Message: "God Knows When!"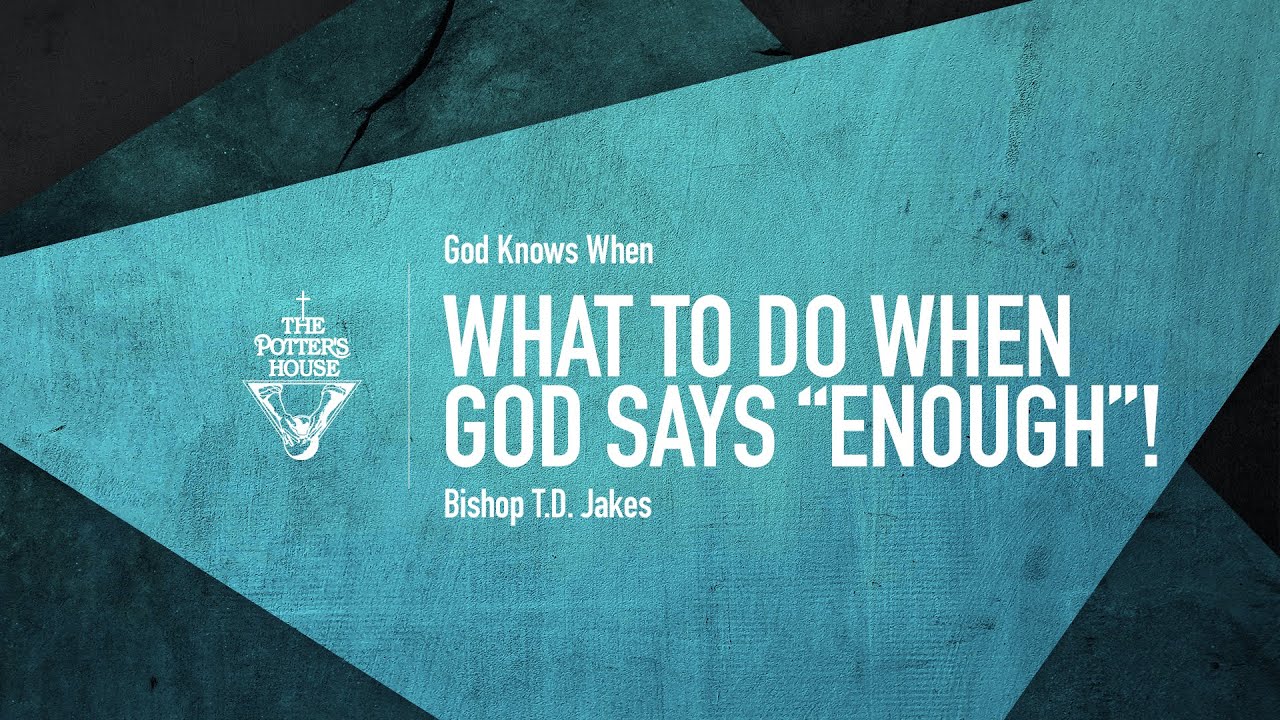 Bishop T. D. Jakes 20th August 2021 Message: "God Knows When!"
Listen and watch Bishop T. D. Jakes Sermon What To Do When God Says "Enough"
An America under siege. A world under strife. A people without hope. When uncertain and unpredictable events occur, we are weighed down with worry for where we'll end up next. It's no wonder that people have found themselves weeping, crying, and calling out to God for relief. But there's an expiration date to your pain, for your laments will turn to laughter, you will dream again, and your captivity will be broken. No tears will be wasted, and no joy unpermitted when He turns your suffering into your salvation. Lord, guide us when we don't know why — because you know when!
Bishop T. D. Jakes 20th August 2021 Message: "God Knows When!"
Message: "God Knows When!"
Scripture: Psalm 126:1-6; Ecclesiastes 3:1 (KJV)
Speaker: Bishop T.D. Jakes
Date: January 10, 2021
Watch the full message: https://youtu.be/gPqx452QM6I
Subscribe to the official T.D. Jakes Ministries channel to stream our latest messages, your favorite sermons from over the years, and much more.
Hit the 🛎 Notification Bell so that you never miss our most recent video.
Attach your seed to this anointing, sow into good soil! http://bit.ly/2Tx7cFw or text WNBS [space] and dollar amount to 28950 [Example: WNBS 50 (for a donation of $50)]
Follow Bishop T.D. Jakes on Social Media:
Instagram: https://www.instagram.com/bishopjakes/
Twitter: https://twitter.com/bishopjakes
Facebook: https://www.facebook.com/bishopjakes/
Access sermons, conferences, and more exclusive content:
TDJ OnDemand: http://ondemand.tdjakes.org
Bishops Village: https://www.bishopsvillage.com
#TDJOnline #SundayService #GodKnowsWhen #ExpirationDate #GodHasASetTime