Bishop T.D. Jakes 25th August 2021: Understanding the Spirit of God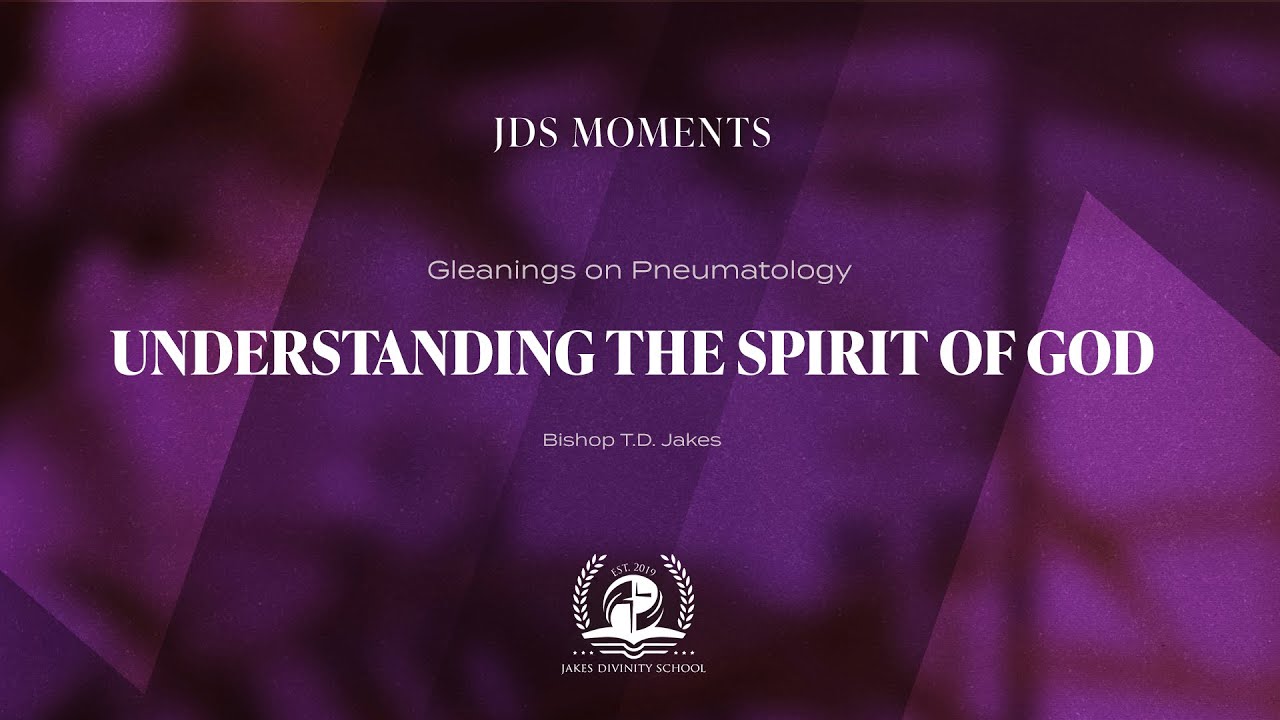 Bishop T.D. Jakes 25th August 2021: Understanding the Spirit of God
#JDSMoments: Understanding the Spirit of God – Bishop T.D. Jakes
Bishop T.D. Jakes shares how he interprets the Holy Spirit and how it inspires others!
Subscribe to the official T.D. Jakes Ministries channel to stream our latest messages, your favorite sermons from over the years, and much more.
Bishop T.D. Jakes 25th August 2021: Understanding the Spirit of God
Hit the 🛎 Notification Bell so that you never miss our most recent video.
Attach your seed to this anointing, sow into good soil! Text JDSGIVE [space] and dollar amount to 28950 [Example: JDSGIVE 50 (for a donation of $50)]
Follow Jakes Divinity School on Social Media:
Instagram: https://www.instagram.com/jakesdivinity/
Twitter: https://twitter.com/jakesdivinity/
Facebook: https://www.facebook.com/jakesdivinity/
Check out the Jakes Divinity School Online Bookstore: https://shop.tdjakes.org/jdsonlinestore
To learn more about JDS, visit JakesDivinity.org
#JakesDivinitySchool #UnderstandingTheSpiritOfGod #GleaningsOnPneumatology
Rhapsody Of Realities 25th August 2021 Wednesday Guide – Mirroring Yourself In The Word