Bishop T.D. Jakes 27th August 2021: Uncertainty Is Its Own Affliction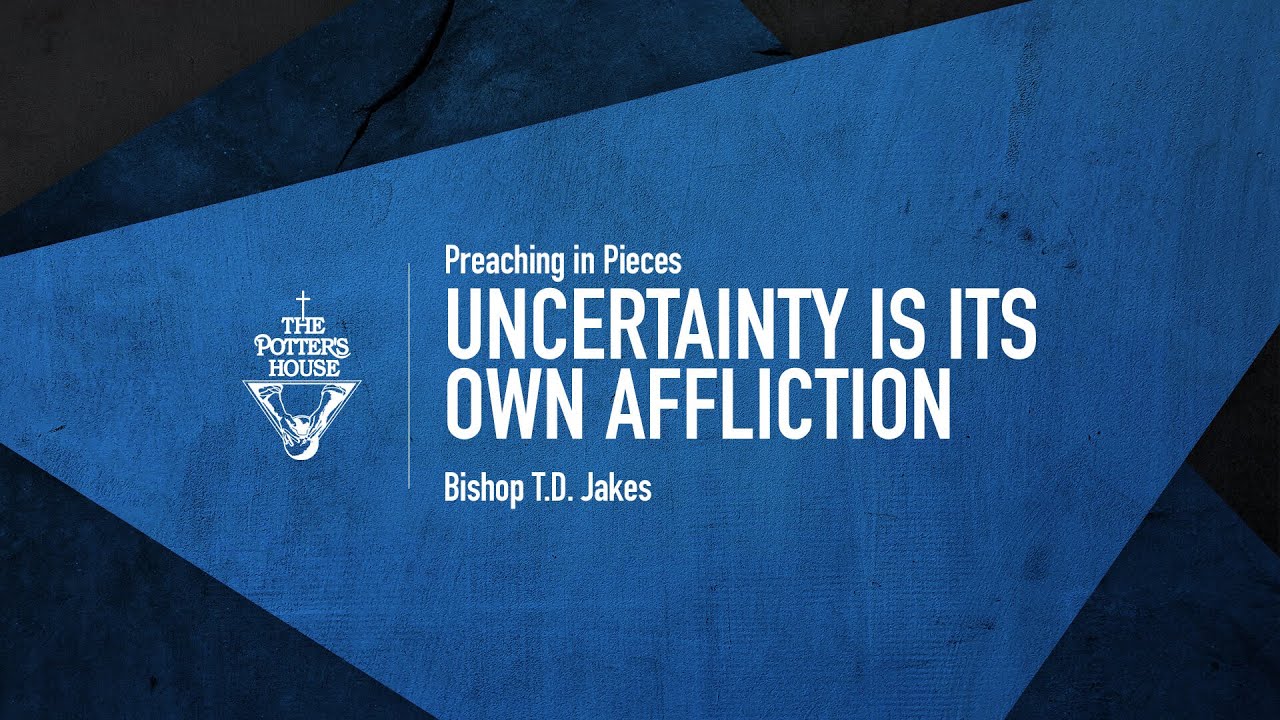 Bishop T.D. Jakes 27th August 2021: Uncertainty Is Its Own Affliction
Very few people are chosen to carry others into uncharted territory. Like a ship set out on a tumultuous voyage, Bishop J. Delano Ellis was one of those people. Ships are vessels of God's grace equipped to bravely transport those around them across troubled waters yet still make it safely to the other side. Who will go the distance? It's a journey that comes with painful sacrifices and requires you to keep pressing forward during the storm. As we commemorate the heroic life of Bishop Ellis, we honor the way he set sail to so many missions. Though the ship is gone, the impact of this vessel will last a lifetime.
Bishop T.D. Jakes 27th August 2021: Uncertainty Is Its Own Affliction
Message: "Preaching In Pieces"
Scripture: Acts 27: 21-26 (NIV)
Speaker: Bishop T.D. Jakes
Date: Sunday, October 4, 2020
American Sign Language: https://youtu.be/m1KRzd_Gvbo
Subscribe to the official T.D. Jakes Ministries channel to stream our latest messages, your favorite sermons from over the years, and much more.
Hit the 🛎 Notification Bell so that you never miss our most recent video.
Attach your seed to this anointing, sow into good soil! http://bit.ly/2Tx7cFw or text TDJM [space] and dollar amount to 28950 [Example: TDJM 50 (for a donation of $50)]
Follow Bishop T.D. Jakes on Social Media:
Instagram: https://www.instagram.com/bishopjakes
Twitter: https://www.twitter.com/bishopjakes
Facebook: https://www.facebook.com/bishopjakes
Access sermons, conferences, and more exclusive content:
TDJ OnDemand: http://ondemand.tdjakes.org
Bishops Village: https://www.bishopsvillage.com
#HonoringBishopDelanoEllis #TDJOnline #SundayService #PreachingInPieces
MFM Devotional 27th August 2021 – The Righteous In The Strong Tower 2