Bishop T. D. Jakes Message 23 August 2021 – Updated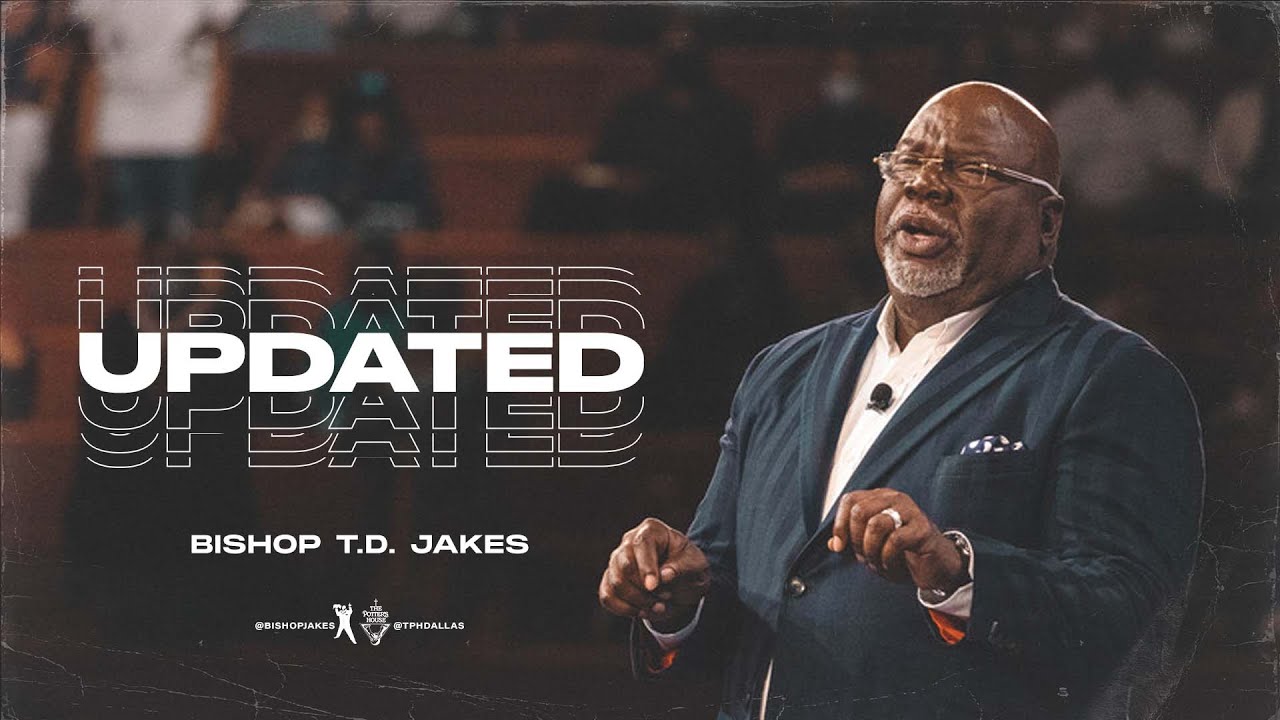 Watch Bishop T. D. Jakes Message 23 August 2021 – Updated ( Sunday Sermon at The Potter's House)
Bishop T. D. Jakes Sunday Sermon 22nd August 2021 At The Potter's House of Dallas
We're living in a time where discourse bows to discord, dogma trumps discipleship, and debate supplants update. But God is calling us to Him for an update that renews a right spirit within us! This update also comes with the reminder of His sovereignty and command over creation, of His speaking to us and through us, and of His Son, who, by Himself, sacrificed His life for us so that we may live. What God is getting ready to do through you requires His update to work for His purpose. Are you ready for it?
Message: "Updated"
Scripture: Hebrews 1:1-3 (KJV)
Speaker: Bishop T.D. Jakes
Date: Aug. 22, 2021
Watch below;
Watch Bishop T. D. Jakes Message 23 August 2021 – Updated
Subscribe to the official T.D. Jakes Ministries channel to stream our latest messages, your favorite sermons from over the years, and much more.
Hit the 🛎 Notification Bell so that you never miss our most recent video.
Attach your seed to this anointing, sow into good soil! http://bit.ly/2Tx7cFw or text TDJM [space] and dollar amount to 28950 [Example: TDJM 50 (for a donation of $50)]
Follow Bishop T.D. Jakes on Social Media:
Instagram: https://www.instagram.com/bishopjakes
Twitter: https://www.twitter.com/bishopjakes
Facebook: https://www.facebook.com/bishopjakes
Access sermons, conferences, and more exclusive content:
TDJ OnDemand: https://ondemand.tdjakes.org
Bishops Village: https://www.bishopsvillage.com
#TPHUpdated #TDJOnline #SundayService