Bishop TD Jakes Sermon 23 August 2022 | Man's Purpose: Pouring Into Others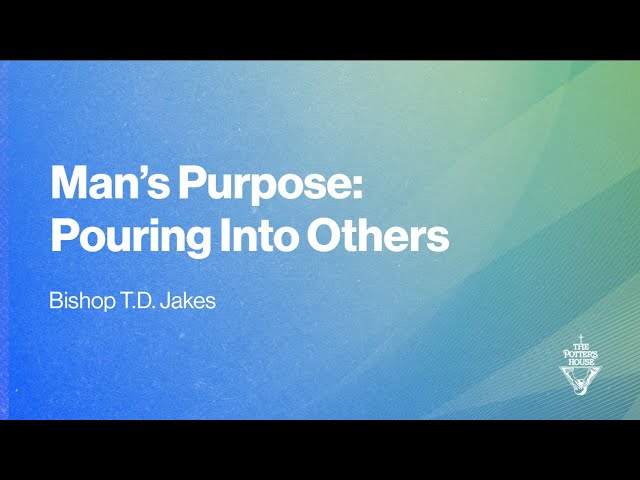 Bishop TD Jakes Sermon 23 August 2022 | Man's Purpose: Pouring Into Others
Welcome to Today's Powerful Message for August 23rd, 2022 by Bishop T. D. Jakes. May God Almighty bless you as you stream this message, Amen!
Bishop TD Jakes Sermon 23 August 2022, Tuesday
Today, we thank every father. There are men who generously pour into their children, knowing the pain and sacrifice of being a father, and those who couldn't because they weren't poured into themselves. This Father's Day, we honor both because whether our fathers were present or not, God still has a plan. When you find yourself in need of unconditional love, support, or guidance, rest assured the Heavenly Father will always show up to pour in.
Subscribe to the official T.D. Jakes Ministries channel to stream our latest messages, your favorite sermons from over the years, and much more.
Hit the 🛎 Notification Bell so that you never miss our most recent video.
Message: Real Men Pour In
Scripture: John 15:9-17 (KJV)
Speaker: Bishop T.D. Jakes
Date: June 19, 2022
Attach your seed to this anointing, sow into good soil! http://bit.ly/2Tx7cFw or text TDJM [space] and dollar amount to 28950 [Example: TDJM 50 (for a donation of $50)]
Follow Bishop T.D. Jakes on Social Media:
Instagram: https://www.instagram.com/bishopjakes
Twitter: https://www.twitter.com/bishopjakes
Facebook: https://www.facebook.com/bishopjakes