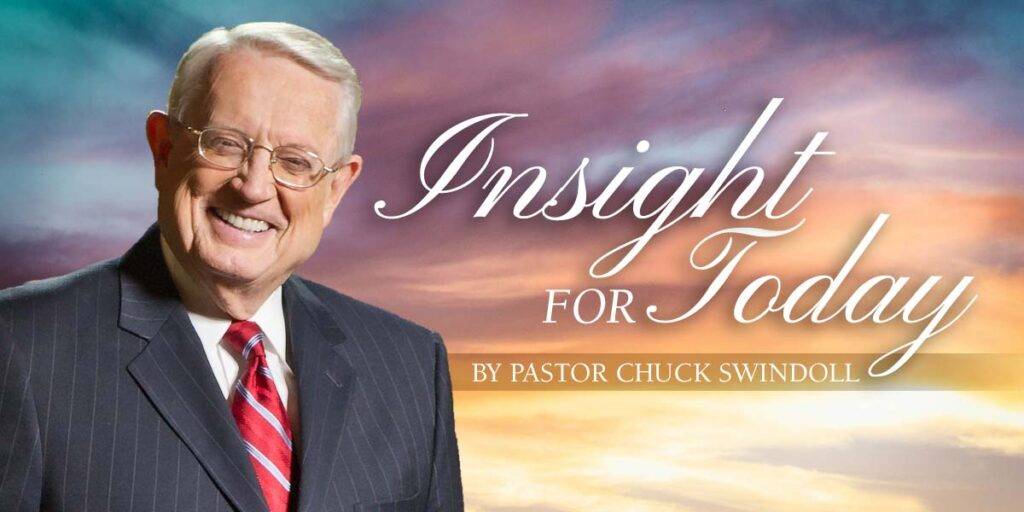 Chuck Swindoll's Insight For Today 30 March 2022 | Great Expectations
Read and Study on Insight For Today Daily Devotional for Wednesday 30th March 2022 written by Pastor Chuck Swindoll.
CHUCK SWINDOLL'S INSIGHT FOR TODAY 30 MARCH 2022 WEDNESDAY
TODAY'S TOPIC: GREAT EXPECTATIONS
Scriptures: Proverbs 31:10–31
Chuck Swindoll's Insight For Today 30 March 2022
Without taking away from the joys, rewards, and those extra-special moments of motherhood, I do want to acknowledge that the daily tasks of that assignment can be a grind! Washing mounds of laundry; ironing; folding; cleaning; shopping; cooking; carpooling; being a referee, coach, encourager, counselor, cop; remaining tactful, lovable, compassionate, cheerful, responsible, balanced, and sane (!)—every day, relentlessly repetitive realities like all of these (and there are more!) can make today's mothers feel strung out and spent.
Besides, there is so much for moms to both know and learn. Being a good mother doesn't "just happen" once you have a child. It's as absurd to think that giving birth automatically makes you a good mother as it is to think that having a piano automatically makes you a good musician. An enormous amount of work goes into mothering, more than most people—including many husbands—will ever realize.
Among the eloquent sayings of Scripture is a most outstanding treatise on the mother's role. It is both profound and practical, full of wise counsel and strong encouragement. Anyone who reads this section realizes that God values the woman who gives her home the priority it deserves. He also sees her as a person, distinct and different from her husband, who finds fulfillment in her varied responsibilities and roles.
This week, we will take a close look at someone the wise man Lemuel called "an excellent woman" (Proverbs 31:10).
Thanks for reading Chuck Swindoll's Insight For Today 30 March 2022