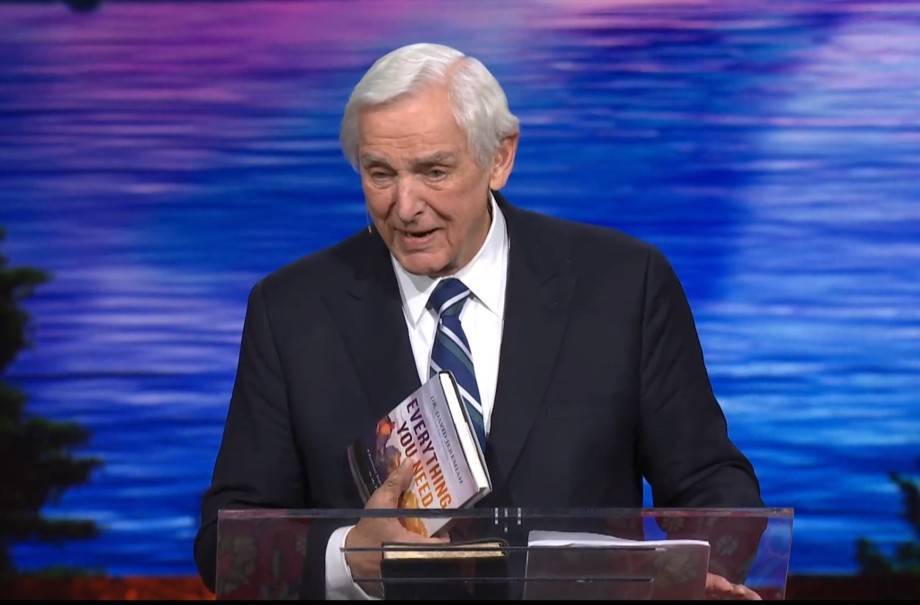 David Jeremiah 13th October 2022 Devotional || Turning Point
Welcome to Turning Point  Daily Devotional for Thursday 13 October 2022 written by Dr David Jeremiah. God bless and prosper you!
DAVID JEREMIAH 13TH OCTOBER 2022 DEVOTIONAL || TURNING POINT
Topic: "So Despised by the World"
Scripture: Beloved, do not think it strange concerning the fiery trial which is to try you… but rejoice to the extent that you partake of Christ's sufferings, that when His glory is revealed, you may also be glad with exceeding joy.
1 Peter 4:12-13
Recommended Reading: Mark 8:34-38
According to The Voice of the Martyrs, a group of Christians in the state of Oaxaca, Mexico, planned an open baptism celebration, expecting members of their community to try to prevent the gathering. But praise the Lord! Many new believers were baptized, and on that day, at least, there was no sign of community opposition.[1]
Are you afraid of the reaction you'll get when you mention Christ or articulate a biblical worldview? Keep your eyes on Christ, not on the critics. When we focus on eternity, we'll realize that temporary suffering has a way of revealing God's glory. There's joy in serving the Lord!
Let's go back to the cross of Christ. Jesus lived with little and died in poverty. But He was buried in a rich man's tomb, rose in glory, and ascended to guide His children in taking the Gospel to the ends of the world. This is no time to be silenced. It's time to speak, to share, and to shine!
I will cling to the old rugged cross, and exchange it some day for a crown.
George Bennard
Read-Thru-the-Bible: Mark 1 – 3
David Jeremiah 13th October 2022 Devotional || Turning Point