David Jeremiah 16 July 2022 Devotional | Jesus Prays: On the Mountainside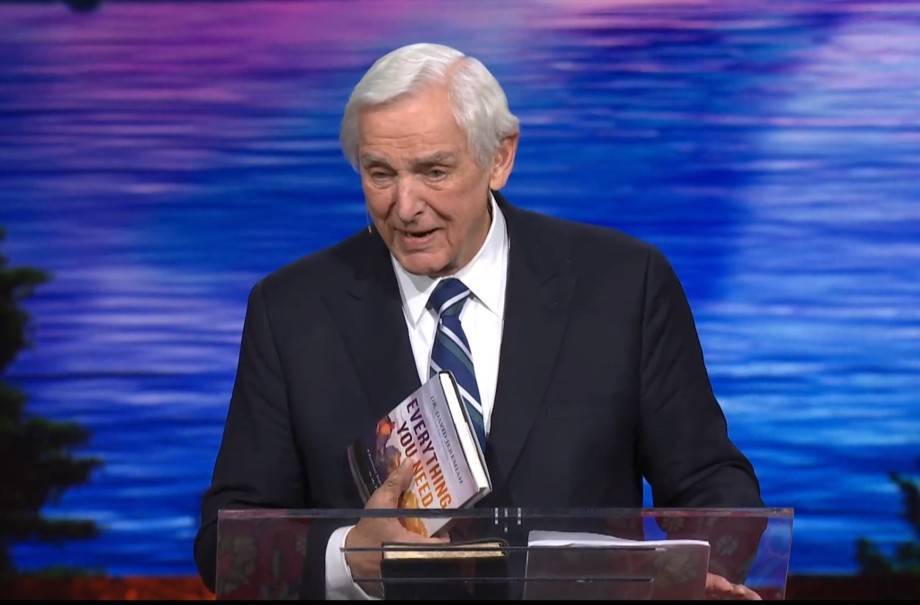 David Jeremiah 16 July 2022 Devotional | Jesus Prays: On the Mountainside
Read and Meditate on Today's Turning Point Daily Devotional for Saturday 16th July 2022 written by Dr David Jeremiah. May the Lord bless you as you study His Word!
DAVID JEREMIAH 16 JULY 2022 DEVOTIONAL FOR SATURDAY
TODAY'S TOPIC: Jesus Prays: On the Mountainside (JULY 16, 2022)
Scripture: In this manner, therefore, pray: Our Father in heaven, hallowed be Your name. Matthew 6:9
Recommended Reading: Matthew 6:8-13
As Ebola ravaged Africa in 2014, Dr. Rick Sacra was working with SIM, a Christian mission organization, at a clinic in Liberia. When he contracted the disease, the suffering fell on him like an anvil. Lying alone, one set of thoughts flooded his mind. "I hung on to the Lord's Prayer like a drowning man," he said. "I prayed through that prayer many times a day and just wept through it most of the time." Thankfully, Dr. Sacra recovered, but with a newfound appreciation for words he had learned by heart.[1]
On a mountainside in Galilee, Jesus offered these words as a model prayer. Throughout history, millions of children have learned this prayer, even as young as four or five. But what about today? How many children are learning this wonderful prayer by heart?
Look around for a way to teach this simple prayer to a child. In coming years, they will need every part of it. It's how Jesus taught us to pray.
Any concern too small to be turned into prayer is too small to be made into a burden.
Corrie Ten Boom
Read-Thru-the-Bible: Isaiah 4 – 11
David Jeremiah 16 July 2022 Devotional | Jesus Prays: On the Mountainside