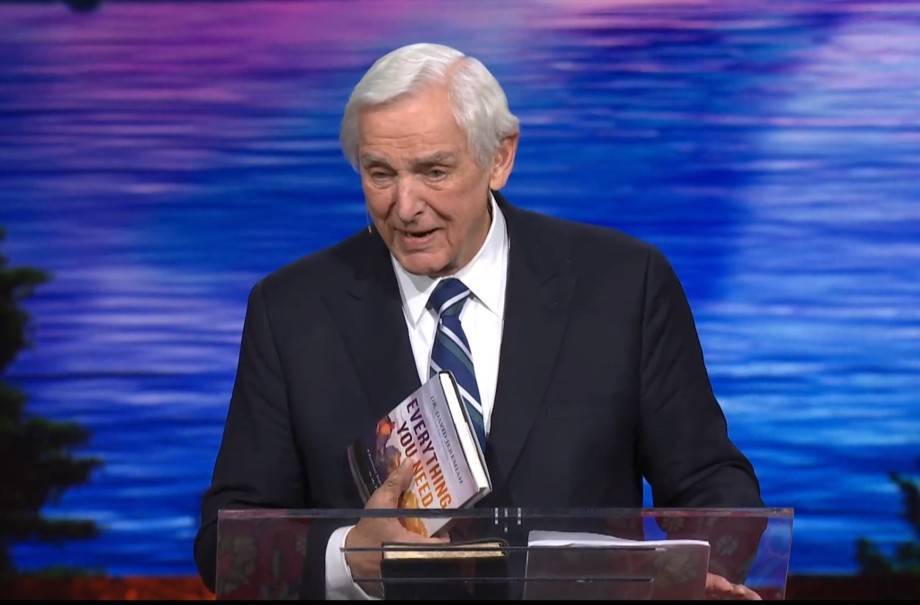 David Jeremiah Devotional 2 August 2022 | Turning Point Today
Read and Meditate on Today's Turning Point Daily Devotional for Tuesday 2nd August 2022 written by Dr David Jeremiah. God bless you as you study!
DR DAVID JEREMIAH 2 AUGUST 2022 TUESDAY
Today's Topic: A Faithful King (AUGUST 2, 2022)
Scripture: For this reason I have sent Timothy to you, who is my beloved and faithful son in the Lord, who will remind you of my ways in Christ. – 1 Corinthians 4:17
Recommended Reading: 1 Corinthians 4:14-21
Earlier this year a hiker died of apparently natural causes at an obscure spot in Griffith Park in Los Angeles. When his remains were found two weeks later, his faithful dog, King, was still standing guard over his master. King, a golden retriever, was hungry and emaciated; but he had done his duty.1
The Bible often tells us we can learn things from animals—the hardworking ant, the soaring eagle, the panting deer, the dependent lamb. We can also learn a lesson from King. Sometimes troubles beset us, and grief dismays us. But we can always be faithful. Timothy was faithful to Paul in all circumstances, even as Paul was faithful to Christ—and Christ was faithful to them both. Faithfulness provided the trust that bound all things together with the cords of stability and strength.
It may be no more than standing beside someone in need, but faithfulness here on earth will receive heaven's badge of honor.
The level of trust requisite to a fruitful working partnership with a dog guide is analogous to a genuine relationship with a generative God. Neither is easy, yet both are simple.
Dallas A. Brauninger
Read-Thru-the-Bible: Isaiah 64–66
David Jeremiah Devotional 2 August 2022 | Turning Point Today