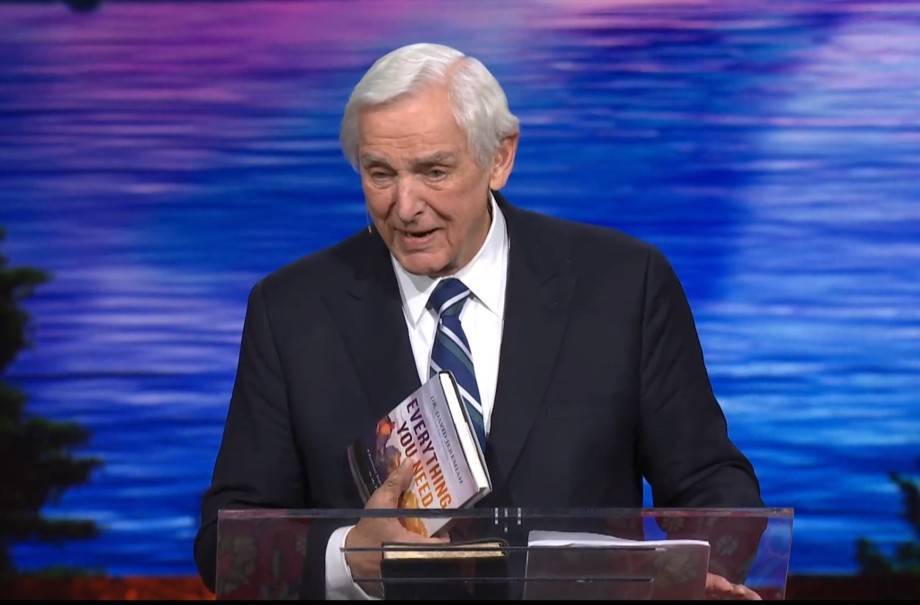 David Jeremiah Live 20th October 2022 – LIVE from Raleigh, NC
Welcome to An Evening with David Jeremiah Livestream today 20 October 2022. Join and watch this powerful service. May the Lord bless you!
JOIN US TONIGHT!
You are invited to join us tonight at 7 pm EST for An Evening with David Jeremiah —which will be streaming LIVE from the PNC Arena in Raleigh, North Carolina, on YouTube, Facebook, DavidJeremiah .org, and the Turning Point app!
Together as a Turning Point family, we'll enjoy an exceptional worship experience—featuring Michael Sanchez and our special guests, the Gaither Vocal Band.
Plus, you will hear more about Dr. Jeremiah's heart behind The World of the End through an interview with his son, host David Michael Jeremiah… and be challenged to echo the words of Jesus in your own life as Dr. Jeremiah shares a hope-filled message from his new series!
An Evening with David Jeremiah – LIVE from Raleigh, NC
David Jeremiah Live 20th October 2022 – LIVE from Raleigh, NC
Turning Point is the broadcast ministry of Dr. David Jeremiah. Our mission is to deliver the unchanging Word of God to an ever-changing world.
Turning Point strives to promote ministry in the lives of our listeners by teaching them to reach their own circle of influence for Jesus Christ and to build up the local church by building-up the people of the local church. We are dedicated to the daily walk of our listeners and viewers by providing Bible study resources to help them grow spiritually. Turning Point is a nonprofit organization recognized for tax-deductible giving by the federal government.
The ministry of Turning Point is broken up into several different aspects such as Radio, Television and monthly giving programs like the Bible Strong Partners. Each message that is aired, whether over the radio or television, is presented by Dr. David Jeremiah, and the resources that we provide are derived from those messages. Turning Point is not underwritten by any church or organization, but is supported solely by our listeners and viewers.
David Jeremiah Live 20th October 2022 – LIVE from Raleigh, NC