Today Livestream
Deeper Life Sunday Service 31st January 2021 with Pastor W. F. Kumuyi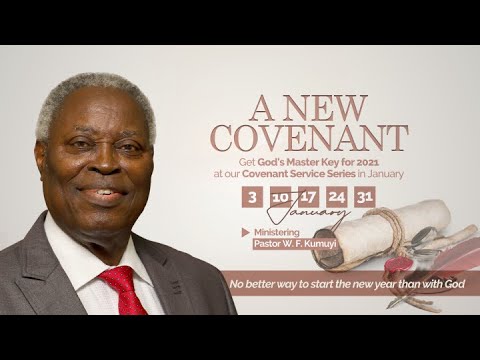 Deeper Life Sunday Service 31st January 2021 with Pastor W. F. Kumuyi
You are watching Deeper Life Sunday Service 31st January 2021 with Pastor W. F. Kumuyi – Livestream. May the Lord Almighty bless you.
Take heed unto thyself, and unto the doctrine; continue in them: for in doing this thou shalt both save thyself, and them that hear thee.
Join Us LIVE as Harvest of Blessings awaits you
Watch Below;
Deeper Life Sunday Service 31st January 2021 with Pastor W. F. Kumuyi
Read Today's DCLM Daily Manna Devotional…
TOPIC: HARMLESS THREAT
TEXT: ISAIAH 7:1-9
Key Verse: "Thus saith the Lord GOD, It shall not stand, neither shall it come to pass" – Isaiah 7:7
MESSAGE: DCLM DAILY MANNA 31ST JANUARY 2021 DEVOTIONAL
One of the common tools the enemy uses against his opponent is the attempt to weaken his confidence through intimidation and threats. He knows that once the enemy is made to bow to fear, conquest becomes very easy. As a result, he brags about what he has done in the past to defeat his previous opponents. In many cases, this form of propaganda, even though to a large extent may be mere harmless threats, has been found to work against the unsuspecting foe.
The young King Ahaz of Judah and the entire people of Judah were already reeling with fear because of the threat and confederacy of the kings of Syria and Israel against Judah. At this point, the Lord sent Isaiah to Judah to caution them against being fearful and fainthearted. He described the threats of the two enemy nations as "tails of smoking firebrands". They were empty threats and incapable of causing any harm.
All they needed to do now was to believe in order for them to be established. It is possible that so many negative prophecies, predictions of economic depressions following the pandemic of the previous year, threats of job cuts, etc., may be looming as realities that threaten your peace, joy and life's progress. Apart from these, there may be individuals and groups that have taken you as an enemy and ganged up with the determination to stop your progress and bring about your downfall.
The Lord is assuring you today to be fearless. All their threats are empty and harmless. All you need to do is believe the Lord and have confidence in His promises for you. Faith and confidence in the Lord are all you need to triumph over all the threats of the enemy. As long as you keep faith in Him and walk by His words, no threat of the enemy can stop you. Rather, you will see them come to shame and disgrace. Fear not; only believe!
Thought For Today: If you believe, you will be established!
Bible In One Year: MATTHEW 6-7
Comments
0 comments