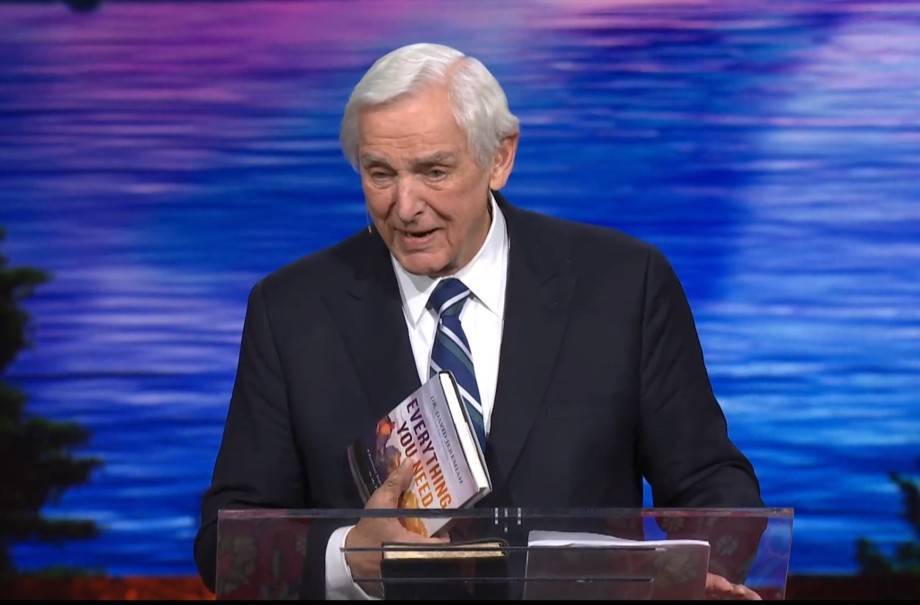 Dr. David Jeremiah Turning Point 13th January 2023
TURNING POINT DAILY DEVOTIONAL FOR 13 JANUARY 2023 BY DR DAVID JEREMIAH
Welcome to David Jeremiah Devotional, an American evangelical Christian author, founder of Turning Point Radio and Television Ministries and senior pastor of Shadow Mountain Community Church. Read and digest the word of the lord for today and see how powerfully it will impact you. God bless you.
Today's Topic: Love and Eternity
Scripture: And this is the will of Him who sent Me, that everyone who sees the Son and believes in Him may have everlasting life; and I will raise him up at the last day. John 6:40
Recommended Reading: Romans 6:21-26
Our modern concept of eternity is mostly negative: "I waited in line for an eternity at the DMV!" "It takes forever for my kids to clean their rooms!" In other words, eternity usually is an experience we hope will end sooner rather than later.
Instead of it being something we hope ends soon, eternity in Scripture is an experience that will never end—and happily so! Eternity, according to the Bible, is consistent with the character of God—who is love (1 John 4:8, 16). In fact, God so loved us that He gave His only Son in order that we "should not perish but have everlasting life" (John 3:16). But here is a truth about eternal life that we often fail to realize: It begins now. Jesus said, "And this is eternal life, that they may know You, the only true God, and Jesus Christ whom You have sent" (John 17:3).
Thank God today for the eternal life you have by knowing Him through faith in His Son, Jesus Christ.
You made us for yourself, O Lord, and our hearts are restless till they rest in you.
Augustine
Read-Thru-the-Bible: Genesis 42 – 43
Read More Daily Devotional Message on DAILYDEVOTIONAL