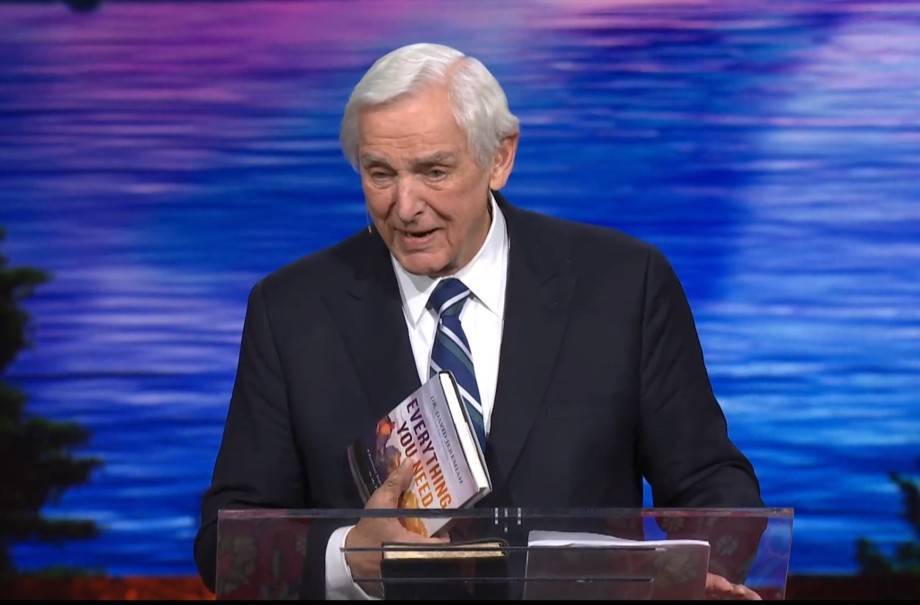 Dr. David Jeremiah Turning Point 14th January 2023
TURNING POINT DAILY DEVOTIONAL FOR 14 JANUARY 2023 BY DR DAVID JEREMIAH
Welcome to David Jeremiah Devotional, an American evangelical Christian author, founder of Turning Point Radio and Television Ministries and senior pastor of Shadow Mountain Community Church. Read and digest the word of the lord for today and see how powerfully it will impact you. God bless you.
Today's Topic: The Best From Psalm 23: Paths of Righteousness

Scripture: He leads me in paths of righteousness for His name's sake. Psalm 23:3
Recommended Reading: John 10:1-6
This simple sentence contains two astounding facts.
First, the Lord guides us in the right paths, knows how to direct us, and shows us the decisions that are best. Just as a shepherd goes before his flock, so the Lord goes before you. He prepares the future for you, and He leads you into opportunities He has arranged. It's like the old hymn says: "He leadeth me, He leadeth me; by His own hand He leadeth me: His faithful follower I would be, for by His hand He leadeth me."
Second, He leads us for the sake of His own glory—for His own Name's sake. Yes, He wants what is best for us, but He intends to gain glory for Himself in the process. He doesn't lead us to glorify us—but to glorify Himself!
What does this mean for us in practical terms? It means we should offer our total lives to God, seek His guidance in every decision, and use every opportunity to serve Him—giving Him all the glory.
To believers, the Twenty-third Psalm is to live a life of victory, a life of joy and peace, a life triumphant in prayer, in Bible study, in service.
Robert C. McQuilkin
Read-Thru-the-Bible: Genesis 44 – 50
Read More Daily Devotional Message on DAILYDEVOTIONAL