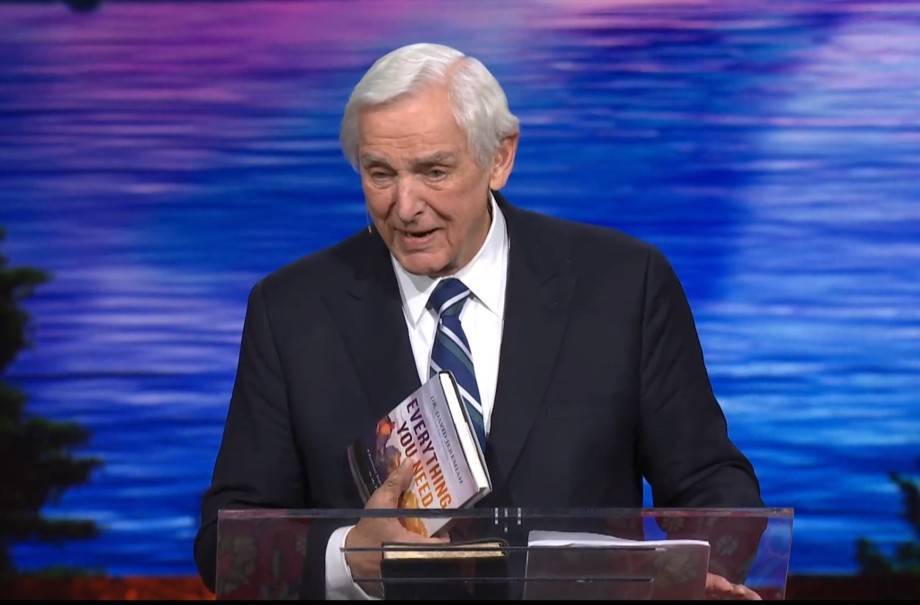 Dr. David Jeremiah Turning Point 20th January 2023
TURNING POINT DAILY DEVOTIONAL FOR 20 JANUARY 2023 BY DR DAVID JEREMIAH
Welcome to David Jeremiah Devotional, an American evangelical Christian author, founder of Turning Point Radio and Television Ministries and senior pastor of Shadow Mountain Community Church. Read and digest the word of the lord for today and see how powerfully it will impact you. God bless you.
Today's Topic: Inexhaustible!
Scripture: We love Him because He first loved us. 1 John 4:19
Recommended Reading: 1 John 4:12-19
Charles Spurgeon preached on this verse—1 John 4:19—many times. He said: "I hope to preach from it a good many more times… for it is one of those inexhaustible wells into which you may let down the bucket every morning, and always pull it up full. It is a mine with a good many seams of the richest ore. You may think that you have dug all its treasures out, but you have only to sink a new shaft, to find that there is another seam just as rich as the former one; and when you have brought all that wealth to the surface—and that may take your whole lifetime—someone else may… open up a fresh vein."[1]
We should take this verse into our heart today! Only eight words, yet the wealth of heaven is contained in the syllables! Say it aloud. Ponder it. Imagine it. Believe it. Rest on your pillow tonight with this simple sentence ushering you to sleep.
No matter what we face in life, God will always love us. Nothing, absolutely nothing, can separate us from His love!
The love of God to his people is omnipotent; there is no force in nature that can for a single moment be compared with it.
Charles Spurgeon
Read-Thru-the-Bible: Exodus 14 – 16
Read More Daily Devotional Message on DAILYDEVOTIONAL