David Jeremiah Devotional
Dr. David Jeremiah Turning Point 23rd November 2022
TURNING POINT DAILY DEVOTIONAL FOR 23 NOVEMBER 2022 BY DR DAVID JEREMIAH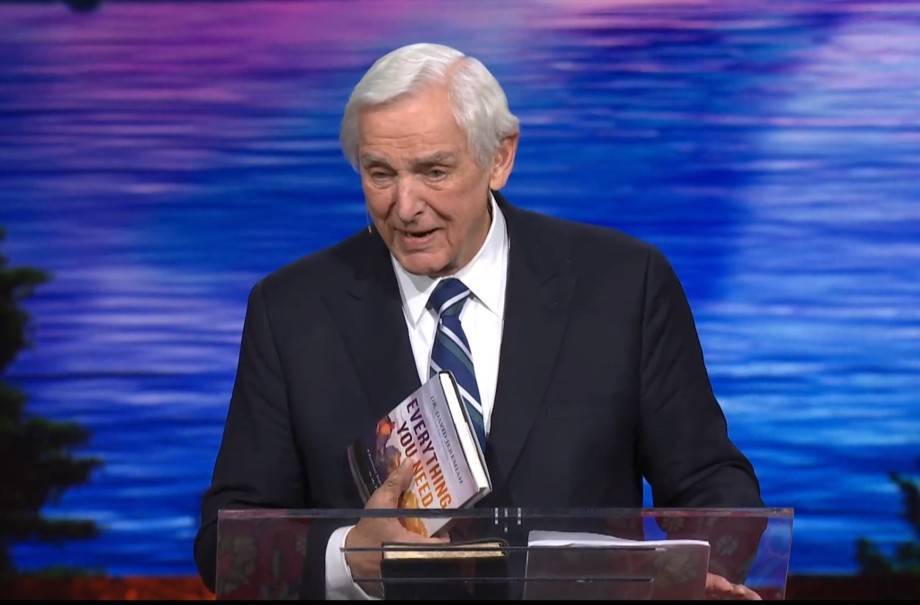 Dr. David Jeremiah Turning Point 23rd November 2022
TURNING POINT DAILY DEVOTIONAL FOR 23 NOVEMBER 2022 BY DR DAVID JEREMIAH
Welcome to David Jeremiah Devotional, an American evangelical Christian author, founder of Turning Point Radio and Television Ministries and senior pastor of Shadow Mountain Community Church. Read and digest the word of the lord for today and see how powerfully it will impact you. God bless you.
TODAY'S TOPIC: The Wisdom of Humility
Scripture: The way of a fool is right in his own eyes, but he who heeds counsel is wise. Proverbs 12:15
Recommended Reading: James 4:6-10
The first ten chapters of the book of Proverbs are an extended set of conversations between a father and a son wherein the father instructs the son in the ways of wisdom. A consistent theme in Proverbs is the danger of thinking oneself right in one's own eyes (Proverbs 3:7; 12:15; 26:5, 12; 28:11). The danger of thinking one is right on the basis of one's own opinion is that it leaves no room for hearing the opinions of others—of receiving counsel and wisdom from those wiser than oneself.
The opposite of being right in one's own eyes is to be humble. Wisdom and humility go together; pride and arrogance also go together. Proverbs 3:34 says that God "gives grace to the humble." That means He favors those who are humble in spirit—like the youthful Mary when Gabriel announced to her, "Rejoice, highly favored one" (Luke 1:28). Mary was humble enough to receive God's word through Gabriel. The apostle James wrote that "[God] gives grace to the humble" (James 4:6).
Pursue humility everyday by being open to God and His counsel through His Word and others.
The surest mark of true conversion is humility.
J. C. Ryle
Read-Thru-the-Bible: Acts 27 – 28
Thanks for reading Dr. David Jeremiah Turning Point 23rd November 2022