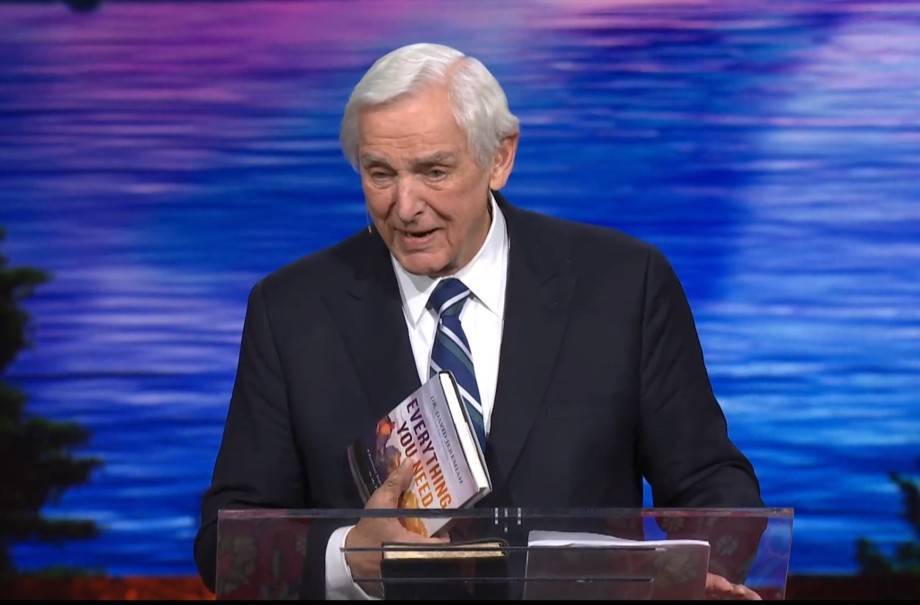 Dr. David Jeremiah Turning Point 26th January 2023
TURNING POINT DAILY DEVOTIONAL FOR 26 JANUARY 2023 BY DR DAVID JEREMIAH
Welcome to David Jeremiah Devotional, an American evangelical Christian author, founder of Turning Point Radio and Television Ministries and senior pastor of Shadow Mountain Community Church. Read and digest the word of the lord for today and see how powerfully it will impact you. God bless you.
Today's Topic: The Shattered Mirror
Scripture: But God demonstrates His own love toward us, in that while we were still sinners, Christ died for us.
Romans 5:8
Recommended Reading: Romans 5:6-8
Dustin Stradley woke up on a jailhouse floor in an orange jumpsuit—with no idea how he had gotten there. His drinking was out of control. When he was released on bail, he went home and looked in the mirror. "I was disgusted with what I saw. And so, I…just punched the mirror and shattered the mirror and fell down and just started bawling, crying."
Dustin's dad gave him a Bible with a note saying, "This is God's love letter," and Dustin eventually gave his heart to Christ. "I realized God loved me, period. Even though I did all these things, God loved me exactly like I am. And He wants to have a relationship with me now." [1]
God made us in His image, but we've all broken the mirror by our sins, addictions, and flaws. But God can restore us! His love for us enables us to love Him in return.
Choose to love Him with all your heart, soul, mind, and strength today.
God met me right there, and He's doing the same thing for all of us. It's not about earning more of God's love. He loves you right now, exactly like you are.
Dustin Stradley
Read-Thru-the-Bible: Exodus 35 – 37
Read More Daily Devotional Message on DAILYDEVOTIONAL