David Jeremiah Devotional
Dr. David Jeremiah Turning Point 28th November 2022
TURNING POINT DAILY DEVOTIONAL FOR 28 NOVEMBER 2022 BY DR DAVID JEREMIAH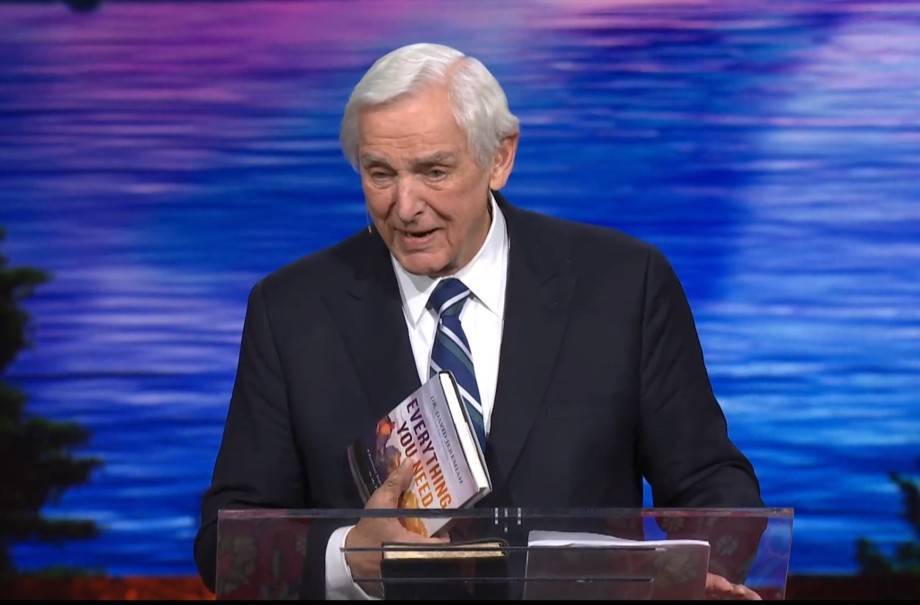 Dr. David Jeremiah Turning Point 28th November 2022
TURNING POINT DAILY DEVOTIONAL FOR 28 NOVEMBER 2022 BY DR DAVID JEREMIAH
Welcome to David Jeremiah Devotional, an American evangelical Christian author, founder of Turning Point Radio and Television Ministries and senior pastor of Shadow Mountain Community Church. Read and digest the word of the lord for today and see how powerfully it will impact you. God bless you.
TODAY'S TOPIC: Big and Small
Scripture: When I consider Your heavens, the work of Your fingers, the moon and the stars, which You have ordained, what is man that You are mindful of him, and the son of man that You visit him? Psalm 8:3-4
Recommended Reading: Psalm 111
Pastor and author Tim Keller has written, "To be loved but not known is comforting but superficial. To be known and not loved is our greatest fear. But to be fully known and truly loved is, well, a lot like being loved by God. It is what we need more than anything. It liberates us from pretense, humbles us out of our self-righteousness, and fortifies us for any difficulty life can throw at us."[1]
The psalmist David was overwhelmed that someone as "big" as God could know and care for someone as "small" as a human being (Psalm 8:3-9). David was also greatly comforted by how intimately God knew him on a personal level. Wherever David went, God was with him and knew him. God, whose thoughts cannot be counted, knew every one of David's thoughts (Psalm 139). David was both known and loved, as are all who belong to God in Christ.
Don't be afraid of God's knowledge of you (Job 7:17-19). Let His power and goodness be a reason for humility and gratitude in your life.
The heavens declare Thy glory, Lord, in every star Thy wisdom shines.
Isaac Watts
Read-Thru-the-Bible: Romans 15 – 16
Thanks for reading Dr. David Jeremiah Turning Point 28th November 2022