Joel Osteen Live 6th August 2022 | Global Virtual Stadium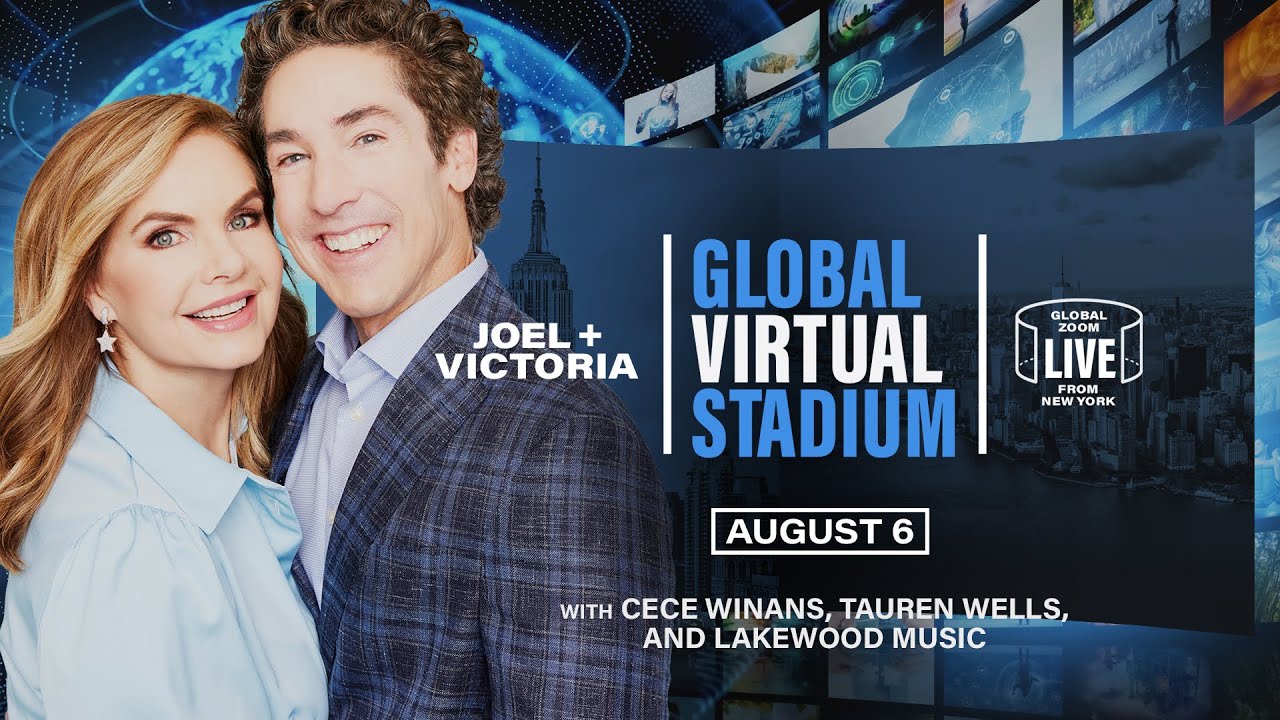 Joel Osteen Live 6th August 2022 | Global Virtual Stadium
Join and watch Joel & Victoria Osteen Live Today Saturday 6 August 2022 Global Virtual Stadium. Be part of this global programme. God bless you!
GLOBAL VIRTUAL STADIUM | JOEL OSTEEN LIVE 6TH AUGUST 2022
Joel Osteen Live 6th August 2022 | Global Virtual Stadium
Come Home to Hope at Yankee Stadium is happening tonight! We are so happy that you will be a part of this hope-filled event.
There is still time to get tickets or register for our Global Virtual Stadium at: HopeStadium.com
A life changing event is about to happen. We have an army of volunteers and staff working right now. Get ready for hope at Yankee Stadium on Aug. 6th!
You're coming into a Kairos moment, a special time of favor to do what you couldn't do, to go where you couldn't go. Time is of the essence. The longer you wait, the less passion you're going to feel, the less likely you'll be to do it. Don't put it off; it's an opportune moment. It's not months, or years, it's a window of time, a passing opportunity. Unless you grab hold of it, stretch your faith, make changes, then you'll miss your moment.