July 26, 2022 Your Daily Prayer For Tuesday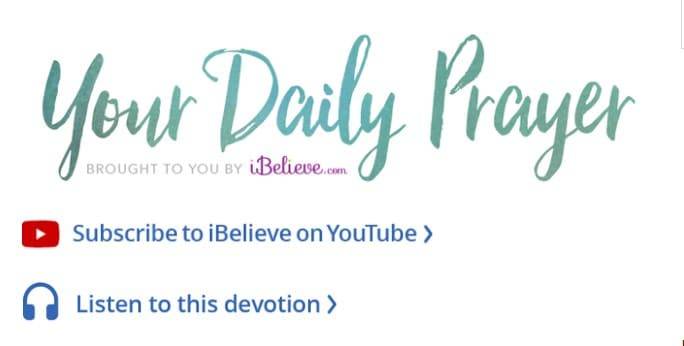 July 26, 2022 Your Daily Prayer For Tuesday
Welcome to Your Daily Prayer for Tuesday 26th July 2022 – A Prayer to Trust God's Promises. God bless you as you study and pray!
YOUR DAILY PRAYER FOR TUESDAY 26TH JULY 2022
A Prayer to Trust God's Promises By Chelsey DeMatteis
BIBLE VERSE: "Because he loves me," says the Lord, "I will rescue him; I will protect him, for he acknowledges my name." – Psalm 91:14
If you were sitting across the table from me today and asked if I'd open to Psalm 91, you'd see the word "peace" written above the text. Years ago, I was in the midst of an intense season of spiritual battle. Nighttime was especially hard for me, even harder on the nights my husband was traveling for work. But one particular night I realized I had to hand my battle over to the Lord.
I reached out to my Bible study teacher and asked her if there was a place in Scripture she'd recommend I should go. She pointed my heart to Psalm 91. She told me to not only read it, but to pray it, and study the promises that God had woven all throughout it.
This portion of God's Word became a safe haven for my heart, and it still is. What I love (and what you'll read if you study) is that this Psalm has "I will" or "he will" promises from the Lord all throughout. Here are just a few:
"For he will command his angels concerning you to guard you in all your ways…"
"He will call on me, and I will answer him; I will be with him in trouble, I will deliver him and honor him."
"He will cover you with his feathers, and under his wings you will find refuge;"
It's laced with the promises we find in the Lord when we make Him our dwelling place, our refuge, and as we trust Him to be our protector. It's places like this in scripture where the Lord has spelled out for us what we mean to Him and all that He desires for us as a good Father, the perfect Father.
July 26, 2022 Your Daily Prayer For Tuesday