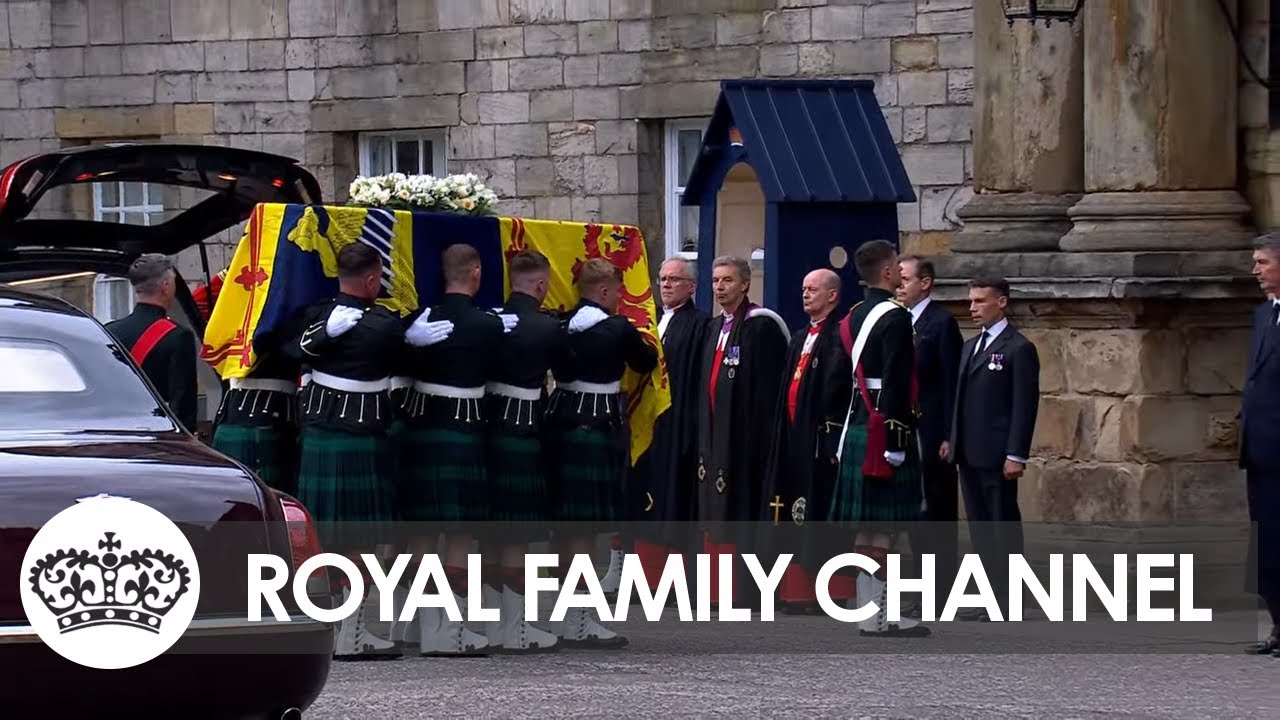 LIVE: The Queen is Making Her Final Journey as Charles III Proclaimed King Across UK
Queen Elizabeth II's flag-draped coffin has arrived at the Palace of Holyroodhouse, the British monarchy's residence in the Scottish capital city of Edinburgh.
The arrival followed a slow, sombre and regal procession through the Scottish countryside on Sunday. Mourners had packed city streets and lined rural roads to take part in a historic goodbye to the monarch who reigned for 70 years.
The hearse drove past piles of bouquets and other tributes as it led a seven-car cortege from Balmoral, where the queen died on Thursday at age 96, for a six-hour trip through Scottish towns to Holyroodhouse palace in Edinburgh.
The late queen's coffin was draped in the Royal Standard for Scotland and topped with a wreath made of flowers from the estate, including sweet peas, one of the queen's favourites.
LIVE: The Queen is Making Her Final Journey
The procession was a huge event for Scotland as the UK takes days to mourn its longest-reigning monarch, the only one most Britons have ever known. Hours before the coffin's arrival in Edinburgh, the Scottish capital, people turned out early to grab a space by police barricades. By afternoon, crowds were 7-8 people deep in places, eager to be part of such a historic occasion.
"I think she has been an ever-constant in my life. She was the queen I was born under, and she has always been there," said Angus Ruthven, a 54-year-old civil servant from Edinburgh as he awaited the arrival of the coffin.
"I think it is going to take a lot of adjusting that she is not here. It is quite a sudden thing. We knew she was getting frailer, but it will be a good reign for King Charles," he predicted.